BREAKING: Rueadale Williams Commits to Kansas State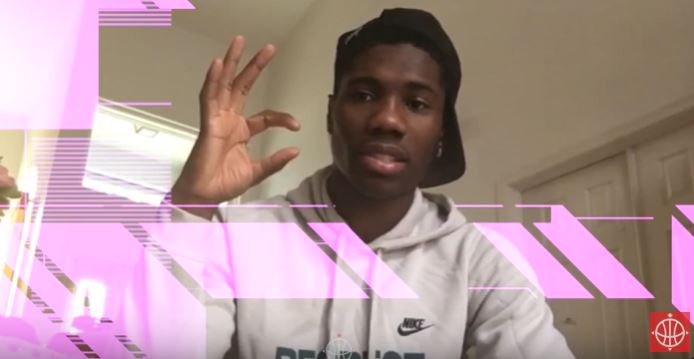 Every basketball prospect you talk to will tell you that their dream is to play NCAA basketball and then go to the League. For Rueadale Williams he's accomplished a part of that feat and has committed to Kansas State after a lengthy recruiting process.
Coaches from all levels in division 1 basketball were recruiting Rudi but non as aggressively as Coach Bruce Weber. In fact, it was Coach Weber who was leading the charge in recruiting the stud Canadian point guard out of Northeastern Oklahoma A&M.
After talking with Williams he mentioned that he had never been recruited as aggressively and felt like such a need for a team.
"I enjoyed how easy me and the head coach connected because me being a point guard I have to be an extension of the coach on the floor so we pretty much always have to be on the same page and know what's going on. Coach and I talked almost every day, he checked up on me often and we got to know each other outside of basketball."
Williams went on to elaborate.
"It's K-State because they have a reputation of having strong tough guards that win and I believe that I fit in with that mold."
It's becoming more of a family environment at Kansas State as Coach Weber also brings in a former Wildcat as assistant coach in Shane Southwell this week.
As the Wildcats shape up to get ready for next season in the BIG 12, Williams is already configuring a plot to come in and be effective among key contributors. With leading assist man and second leading scorer Cartier Diarra potentially turning pro, there's a space for Williams to be come in and be effective from the tip.
Williams finished his junior college career averaging 21 points, 8.9 assists and 6.7 rebounds per contest. Being the assist man is something he's accustomed to and more than willing to do. He'll do whatever the squad needs to get a win.
NEO A&M Head Coach Jeremy Jackson chimed in on the commitment stating, "I love that he will be with a coach who has been proven over the years to honestly be one of the "genuinely good people" of this business. He will be playing against the highest level of competition with a chance to come in and earn his way to being on the floor a lot for K-State."
As a testament to Williams' character Jackson went on to say, I also really like the fact that he will be close to me and my family, as Rudi is truly apart of my family and he knows that. The K-State community is going to love him."
Accolades
NJCAA Region 2 Player of the Year
First Team All-Conference
First Team All-Region Tournament
NEO A&M Single Season Assist Record Holder
NEO A&M All-Time Assist Leader
Playing in a top conference has always been something that Williams has talked about since his high school days. The time is now and he's ready to make the jump.
"There's a real opportunity to come in and be a top leader with some lethal pieces returning. I want to come in play my role and help win ball games and make some serious noise. The BIG 12 is arguably the best conference in all of college basketball every game is high level and there will be no nights off in that league which will make me battle tested and I'll definitely get better because of that."