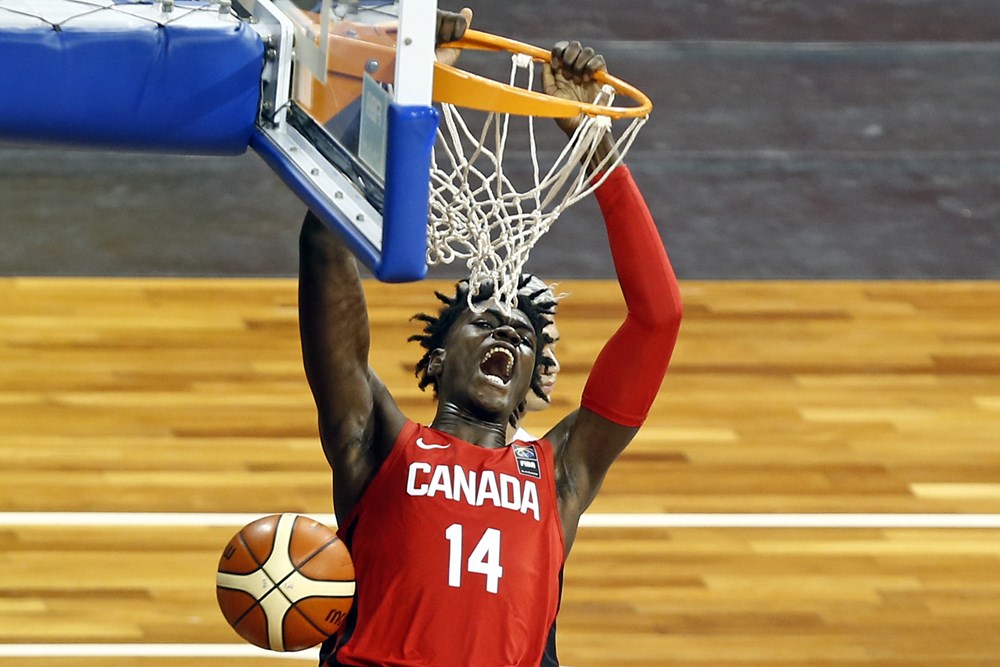 Cadet Team Canada
Team Canada
Canada's U16 National Team Qualifies for 2020 U17 World Cup, Huge Double-Double From Enoch Boakye
The 95-78 win over Mexico would seal the deal for Canada in what's been a tremendous outing in Brazil at the FIBA U16 Americas. They have handled business as expected against Uruguay, Brazil, Puerto Rico and Mexico, finishing 1st in Group B. Getting into the semi-final at this event guarantees Canada a spot in the FIBA U17 World Cup in the summer of 2020.
FIBA, the governing body, has Canada ranked 2 overall in World Rankings.
Canada has two silver medals from the last two competitions in 2017 and 2015 and three bronzes from years previous. You can guess who's taken every gold…Yes, the U. S. A.
This current team has carried the same persona as the Raptors and stayed calm and composed knowing that there is unfinished business; both teams intend to go for it all and do not want to celebrate early.
Coach Kirby Schepp, who is also Head Coach at the University of Manitoba, has lead the team into building enough strong leads in every game to be able to play the bench and build their experience as they get deeper into the tournament.
"We have seen tremendous contributions from many of guys this tournament. Many of them in ways that don't show up in the boxscore."
It's been a balanced attack in scoring throughout all games while the overall leader being Caleb Houstan, who is second overall in scoring in the entire tournament averages 21 points per contest.
Houstan, Ryan Nembhard, DJ Jackson and Shaedon Sharpe are all in a double figure averages for scoring and there are smaller contributions from across the board.
In the quarter final game against Mexico, big man Enoch Boakye had massive game registering a double-double with 19 points and 17 rebounds. The usual suspects Houstan and  Nembhard went on to record 21 and 20 points respectively at 50% and 53% from the field.
It's safe to say the squad is in a groove now and is getting contribution from the entire roster. They're maximizing in their transition offense and not allowing defenses to set up.
Coach Schepp has been involved with the National program for a long time and recognizes that it's a long haul.
"Our focus is just to continue to get better each day. The learning curve for the guys at international events is very steep and we hope to take away lessons every game."
Team Canada tips off today at against the Dominican Republic at 5:15 pm ET. The Dominican has the tournaments leading scorer Jean Montero at 26 points per game. We'll see what kind of defensive strategy is in place to contain him and the DR as a whole.