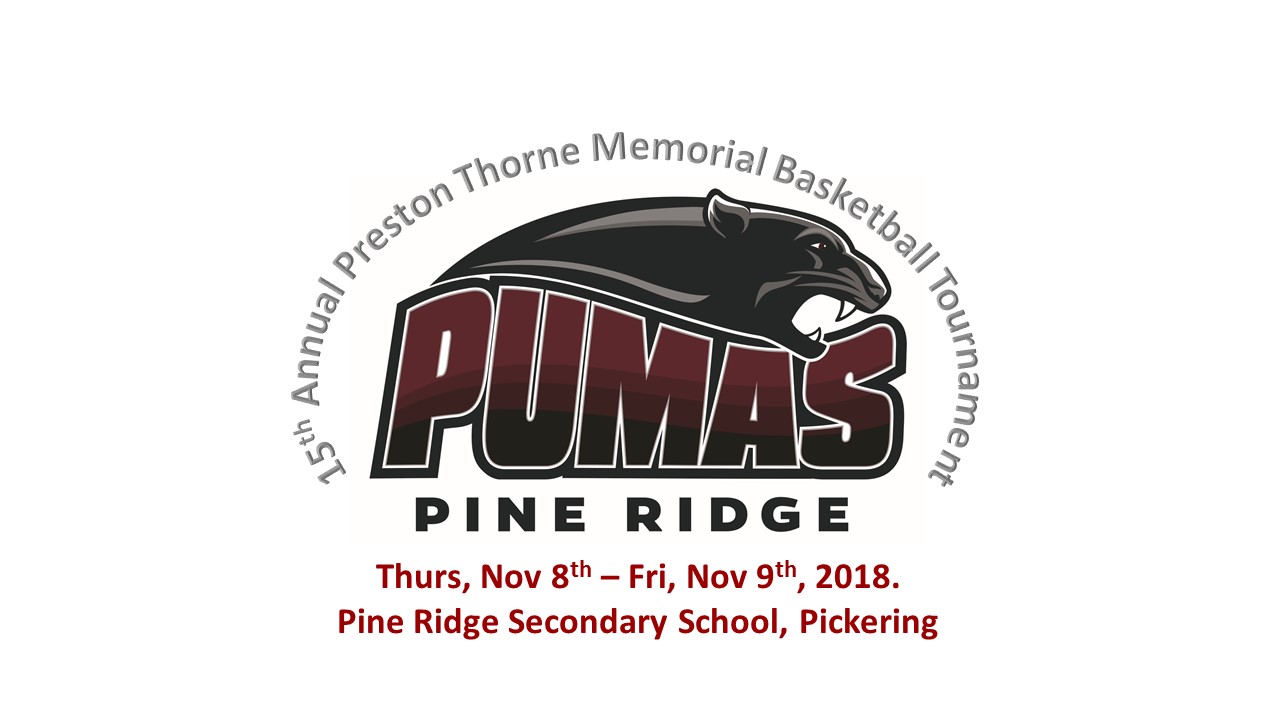 Draw and Schedule Released for 15th Annual Nike Preston Thorne Memorial Hosted By Pine Ridge
Pine Ridge Secondary School will be hosting the 15th annual Preston Thorne Memorial Basketball tournament this week on November 8th and 9th 2018.The tournament has been a community staple in remembrance of David Preston and Darius Thorne, two former Pine Ridge basketball standouts.
David Preston was a two sport athlete who had division one scholarships for both volleyball and basketball. As well as being a honour roll student, Preston was loved by the entire Puma's staff as teachers raved about his attitude and kindness.
Darius Thorne was much of the same as the community and student body respected and admired him as one of the top athletes in the region.
Preston passed away in a car accident where as Thorne was a victim of gun violence. Both live on through this event as their families are actively apart of Championship and MVP ceremonies.
"The event started after Dave passed away," noted Pine Ridge guidance councillor and assistant coach Trish Biffin. "This event is a tribute to sports and the role it plays within the families in our community."
NPH will be live broadcasting the Championship finals as we did a year ago where Pine Ridge played Pickering in both the Junior and Senior finals.
---
Tournament Draw
Pine Ridge Pickering
Windsor Kennedy
J Clarke Richardson Ajax
Timmins
St. Mary's Pickering
Crescent Private school Toronto
Metro Prep
Hamilton Cathedral
Tournament Schedule
Thursday November 8th, 2018
1. 1:05 pm PRSS vs. Kennedy
2. 2:30 pm Crescent vs. Metro Prep
3. 4:00 pm Cathedral vs. JCLARKE
4. 5:30 pm St. Marys vs. Timmins
Friday November 9th, 2018
5. 8:30 am L1 vs. L 2
6. 10 am L 3 vs. L 4
7. 11:30 am W 1 vs. W 2
8. 1 pm W 3 vs W 4
9. 7TH PLACE – 2:30 pm L 5 vs. L 6
10. 5TH PLACE – 4 pm W 5 vs. W 6
11. 3RD PLACE – 5:30 pm L 7 vs. L 8
12. CHAMPIONSHIP – 7 pm W 7 vs W 8