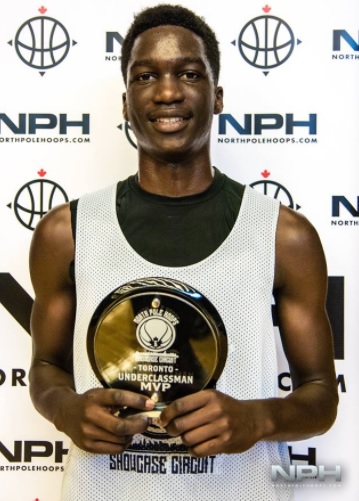 Galdo Tutu – The Next one out of Windsor! TORONTO NPH Showcase MVP
Galdo Tutu 6'4 SF Class of 2021 added the NPH Toronto Showcase Underclassmen MVP to his trophy case.
His currently known as the brother of Windsor, Ontario's speed demon Munus Tutu.
However, that will soon change as this young stud is on the rise to be known as his own player. At 6'3 with good length and game sense, Tutu is a slash first guard with ample upside.
The 2021 class just got deeper.