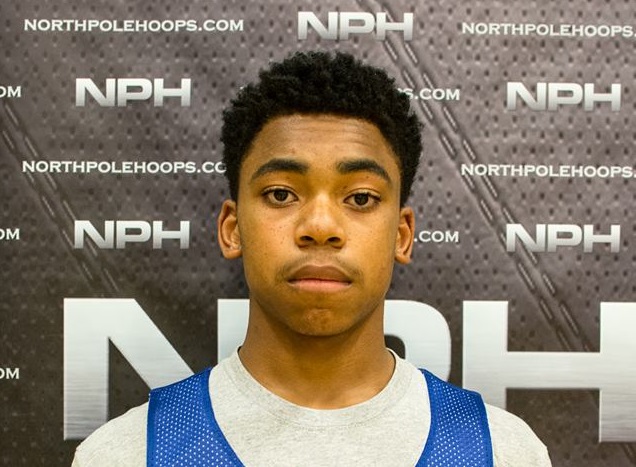 Eze Dike 2018 Quebec PG Commits Yale Bulldogs
Eze Dike is mature beyond his years, academically inclined, athletically gifted and just an overall high character kid to be around. He has cut the recruiting process and committed to the Yale Bulldogs for the 2018-2019 season.
He and his family reside in Montreal, Quebec where he grew up playing with the Sun Youth Hornets and last year had moved to play his high school ball and education at Kimbal Union in New Hampshire.
https://www.instagram.com/p/BV08VTKDvf9/?taken-by=northpolehoops
While Sun Youth is the home organization he grew up developing in, during this AAU he suited up with Toronto's Northern Kings where Yale was continuing to track him.
Yale was one of the first schools to contact him after his MVP performance at the NPH Showcase.
Dike felt no reason to prolong the process or wait any longer to make a decision. The conviction in his voice said it all.
"First I'm coming for that Yale degree and an NCAA title and then I have my heart set on the NBA or pro level overseas."
"Yale has been recruiting me for about a year and loyalty is really important to me. Coach Jones and the staff believe in what I could become and the impact that I could have on the team right away."
As a basketball junkie, he is always looking to learn from film. The kid's focus level differentiates him from many other prospects.
"As soon as they started recruiting me I started watching Yale basketball and followed throughout the IVY League tournament."
Bulldogs PG Makai Mason has one more year of eligibility and then Dike will have an opportunity to come in and play major minutes for Yale as a freshman.
Mason was injured this season with a foot injury and had to sit out the season, yet during the 2015-2016 season he averaged 16 ppg, 2.8 rpg and 3.8 apg.
Those are big shoes to fill yet Dike is very confident in his ability to get buckets and be a defensive stud for Yale.
The Quebec product can apply pressure for 94 feet and force the opposition into making quick decisions while turning them and making them pick up their dribble.
Yale will be able to rely on him right away on the defensive end. Dike will bring intensity and go all out all game.
After analyzing the situation at Yale and how he would fit in, Dike mentioned how aggressive the Bulldogs got in the recruiting process. There was a true need for him.
"With Makai Mason graduating next year, they took me really seriously in the past two live periods and there was a real need for a PG."
"I know that the coaching staff recognizes my upside and believe in what I could become. I know that there's still a lot of work I have to do in further developing my shot. One thing's for sure, when I come in, I'll be ready."
Yale has been a top three program in the IVY league for half a decade. During the 2015-2016 season the Bulldogs finished with 13-1 in the conference and 22-6 overall record. With Mason out this past season they finished third in the league.
The programs basketball culture was a factor yet the academic reputation and alumni support played into the decision for Dike.
"Yale takes care of their own. Brotherhood is very real at Yale and that stuck out to me in this recruiting process. I don't need to see anymore or waste anytime. Now I can focus on just getting better."
As he continues to develop his PG package Dike has a chance to come in and earn IVY League rookie of the year. He has lofty goals, but then again he's got the bunnies to get up and get after them.
"First I'm coming for that Yale degree and then I have my heart set on the NBA or pro level overseas."