Raptors add Patrick Mutombo to bench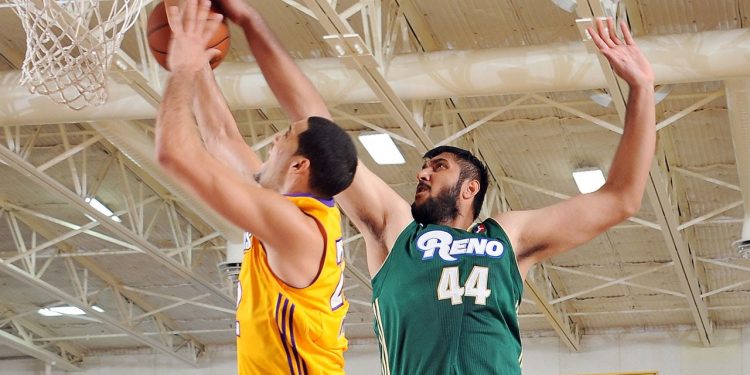 The Toronto Raptors have added Patrick Mutombo as an assistant coach, according to Blake Murphy of Raptors Republic.
The Toronto Raptors are adding Patrick Mutombo to their coaching staff. He was with the Austin Spurs last season.

— Blake Murphy (@BlakeMurphyODC) September 18, 2016
Mutombo spent last year with the Austin Spurs of the NBA D-League, and before that worked with the Denver Nuggets, first as a player development coordinator and then a full-on assistant. Mutombo is expected to fill in the player development role left open by the departure of Jerry Stackhouse.
Former assistant with Denver and part of Giants of Africa team. Welcome to TO! Patrick Mutombo https://t.co/gxYIFAAocj

— Devin Gray (@DevinTheGray) September 19, 2016
Mutombo worked on the Giants of Africa team alongside Masai Ujiri, and also spent time with the Raptors GM in Denver.
#GiantsOfAfrica follows @Raptors GM Masai Ujiri's work to improve lives of youth. WATCH: https://t.co/BmCvos5EkT #TIFF16

— CityNews Toronto (@CityNews) September 15, 2016
As a player, Mutombo played at Metro State in NCAA DII, before making his way to Italy to play in their Lega Basket Serie A. Mutombo also spent time playing in Brazil, Greece, and the NBA D-League's Bakersfield Jam.