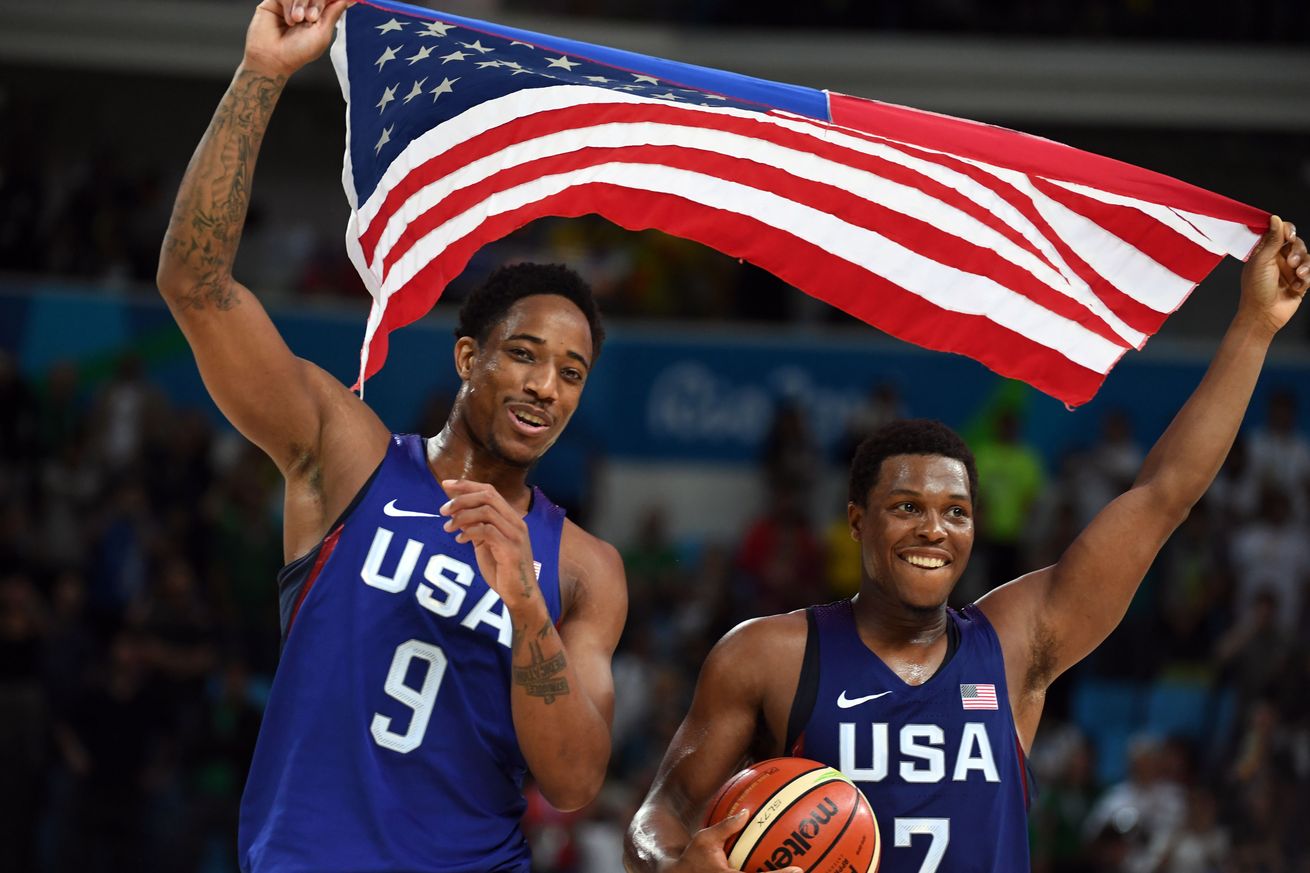 Raptor's Lowry and DeRozan take home Gold with Team USA
Toronto's Dynamic Duo of Kyle Lowry and DeMar DeRozan have taken home Gold from the Rio Olympics with Team USA, defeating Serbia 96-66.
https://www.instagram.com/p/BJYuD4ihJYo/?taken-by=kyle_lowry7
Lowry finished with five points, five rebounds, five assists, and two steals while obliterating the ankles of defenders with moves like these:
https://www.instagram.com/p/BJYnW1IB2kO/?tagged=kylelowry
It was none other than DeMar DeRozan on the other side of this  play via Paul George, he finished the game with six points on an effective 3 for 4 from the field.
https://www.instagram.com/p/BJY6TzShdQi/?taken-by=demar_derozan
Kevin Durant led all scorers with 30 points in a game that showed off the Americans' dominance. Durant and Carmelo Anthony both surpassed LeBron James on the all-time leading scorers list for Team USA, in a tournament where the US never really had to flex its muscles.
This marks the first Olympic Gold for both Lowry and DeRozan, and will go nicely with DeMar's World Championship Gold from Spain in 2014.