Boucher, Alexander, and Shittu represent Canada at Nike Basketball Academy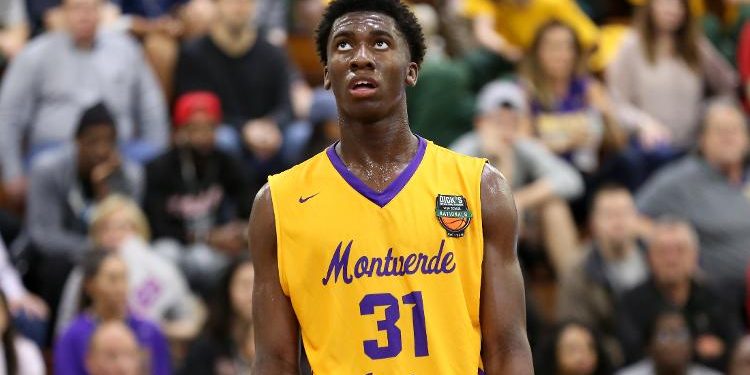 Oregon's Chris Boucher, Florida commit Shai Alexander, and Burlington, Ont. native Simi Shittu were the three Canadians chosen to represent Canada at the Nike Basketball Academy, which took place in Los Angeles earlier this week.
The Academy features some of the best coaches and players in the world, which are brought in to mould the young prospects and prepare them for the rigours of high-level performance.
Raise up the next generation. #NikeBasketballAcademy pic.twitter.com/bH2iGRpaMe

— EliteYouthBasketball (@NikeEYB) July 28, 2016
LeBron James was in the building helping players hone their craft both on the court and off, and the camp has featured mentors like Kobe Bryant and Kevin Durant in the past.
Orlando's Aaron Gordon, New Orleans' Anthony Davis, Phoenix's Devin Booker, Sacramento's Rudy Gay and Boston's Isaiah Thomas were also in attendance helping the next generation on ballers.
Point the future toward success. #NikeBasketballAcademy pic.twitter.com/4xjOxbxWOF

— EliteYouthBasketball (@NikeEYB) July 27, 2016
The Nike Basketball Academy is one of the most prestigious basketball camps in the world, and invites only the top players from North America to attend.
Boucher represented at the College level as part of the program geared towards soon-to-be graduates, while Alexander and Shittu were part of the high school teams competing, suiting up for the Pacers and Cavaliers, respectively.
I would say these young Canadians are lucky to have experienced the tutelage from the elite basketball minds they worked with this week, but in reality their hard work and potential now demands these men receive knowledge from only the highest level of coaches and players in the world.
The amount of Canadians infiltrating the elite ranks only increase year by year as the passion for the sport in Canada multiplies exponentially. Keep it up Canada.