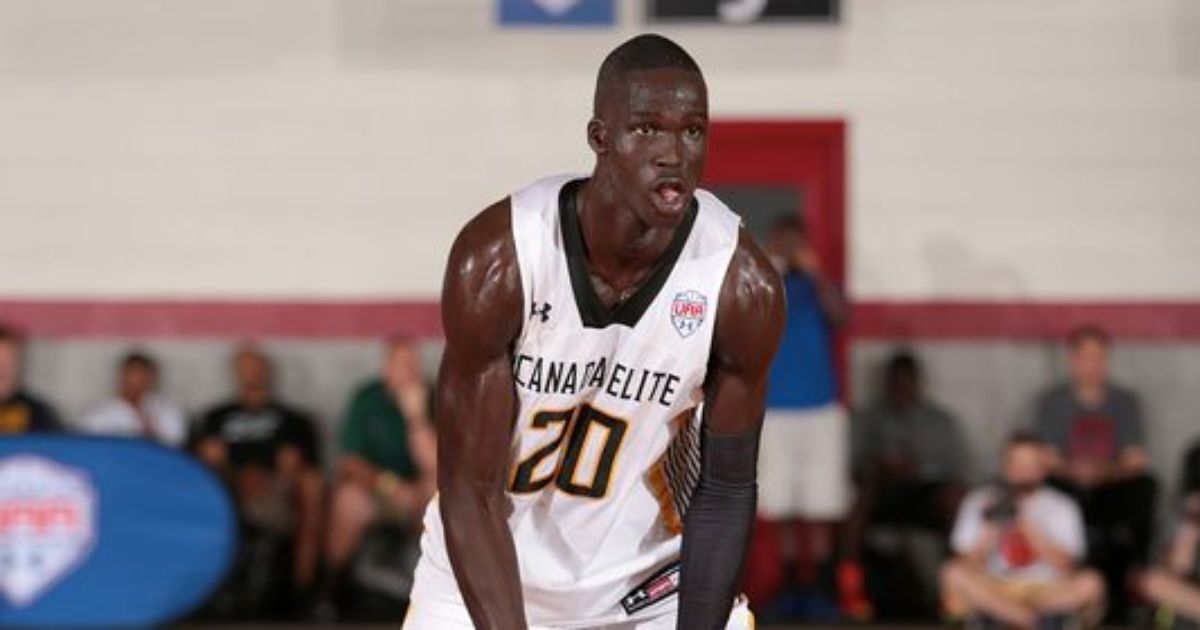 Draft Rumours swirl around Thon's age
Sports Illustrated has reported that some NBA teams have dropped Thon Maker completely out of their first round draft plans, citing Maker may be as old as 24.
https://twitter.com/SInow/status/746007445856722944
Maker, who walks into the NBA Draft tonight as a 19 year-old, declared himself for the draft straight out of high school in Canada. Maker was able to bypass heading to University based on being a year removed from graduating and being an international player.
Now SI.com's Jake Fischer and Fox Sports' Olgun Uluc have reported that Maker is falling completely off of teams first-round draft boards.
Several teams have entirely ruled Thon Maker out of the first round due to his age. Multiple sources believe Maker to be 21-23, not 19.

— Jake Fischer (@JakeLFischer) June 23, 2016
https://twitter.com/OlgunUluc/status/745981498927484928
As Uluc notes, there is no way to really prove Maker's age, and at this point it does not matter to the South Sudan product by way of Australia and Canada. As long as Maker gets drafted he will receive the pay-day he sought after, and receive the opportunity to prove himself to the team that picked him up.
Regardless, news like this breaking on the day of the draft will certainly cost the big man some dollars come draft time.