RUMOUR: Sixers Have Jamal Murray As Possible First Overall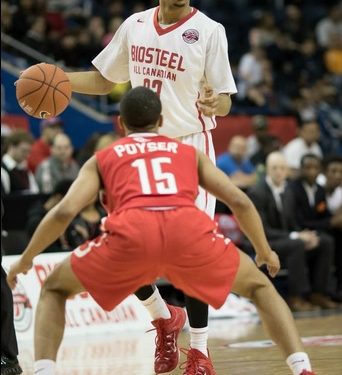 The rumour mill for the NBA draft is turning, and reports are now surfacing that Jamal Murray could be chosen first overall. 
This would mark the third time a Canadian has been picked in that position after Andrew Wiggins and Anthony Bennett did it in 2013 &2014.
Murray would be a good fit for the Philadelphia 76ers who don't have a strong first option at the guard position, something that is an absolute need in today's NBA.
No need to look much further then at the final four teams in the NBA playoffs to prove that a strong point guard is needed at the helm.
"Jamal Murray, we certainly got a chance to see him a couple of weeks ago. He's certainly going to be one of those kids who's going to be in contention for the No. 1 pick. We like him a lot. He's going to bring a lot to wherever he goes in the NBA, certainly a talent." — 76ers vice president of player personnel Marc Eversley.
However, rumours are to be taken lightly as Ben Simmons has been compared to LeBron James, and is looking like a consensus first pick.