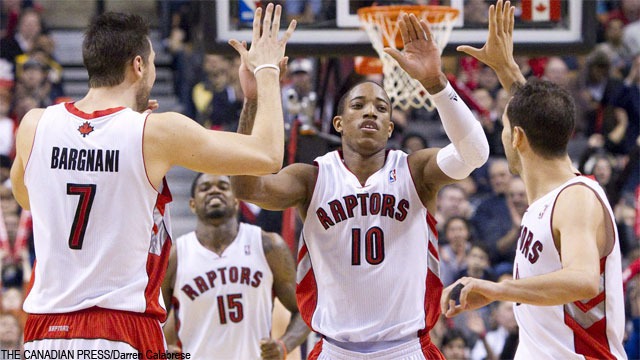 Game 7 Preview : Raptors Intending to Stifle Heat, Go to First Ever Conference Finals
The Toronto Raptors must put it all together for their game 7 tilt against the Miami Heat. 
After losing game 6 103-91, it has been clear that Toronto's starters and bench need to both play at their best to advance to the eastern conference finals.
Kyle Lowry and DeMar DeRozan scored 59 points in Game 6, the bench combined for 32 points. 
A positive, bench players regularly play better at home.
A negative, the Raptors don't usually show well in afternoon games. 
There must be a sense of urgency and energy, something that was lacking on the defensive end in Game 6.
Dwayne Wade will get his, but when players like Goran Dragic, Joe Johnson, and Justice Winslow round of the Heat attack in double digits, it will be hard for the Raps to compete.
Erik Spoelstra showed a new brand of small ball in Game 6 as well, something that Dwane Casey will have to adjust to.
The Raptors haven't dropped back to back games this post season, and hopefully that trend wont stop now.