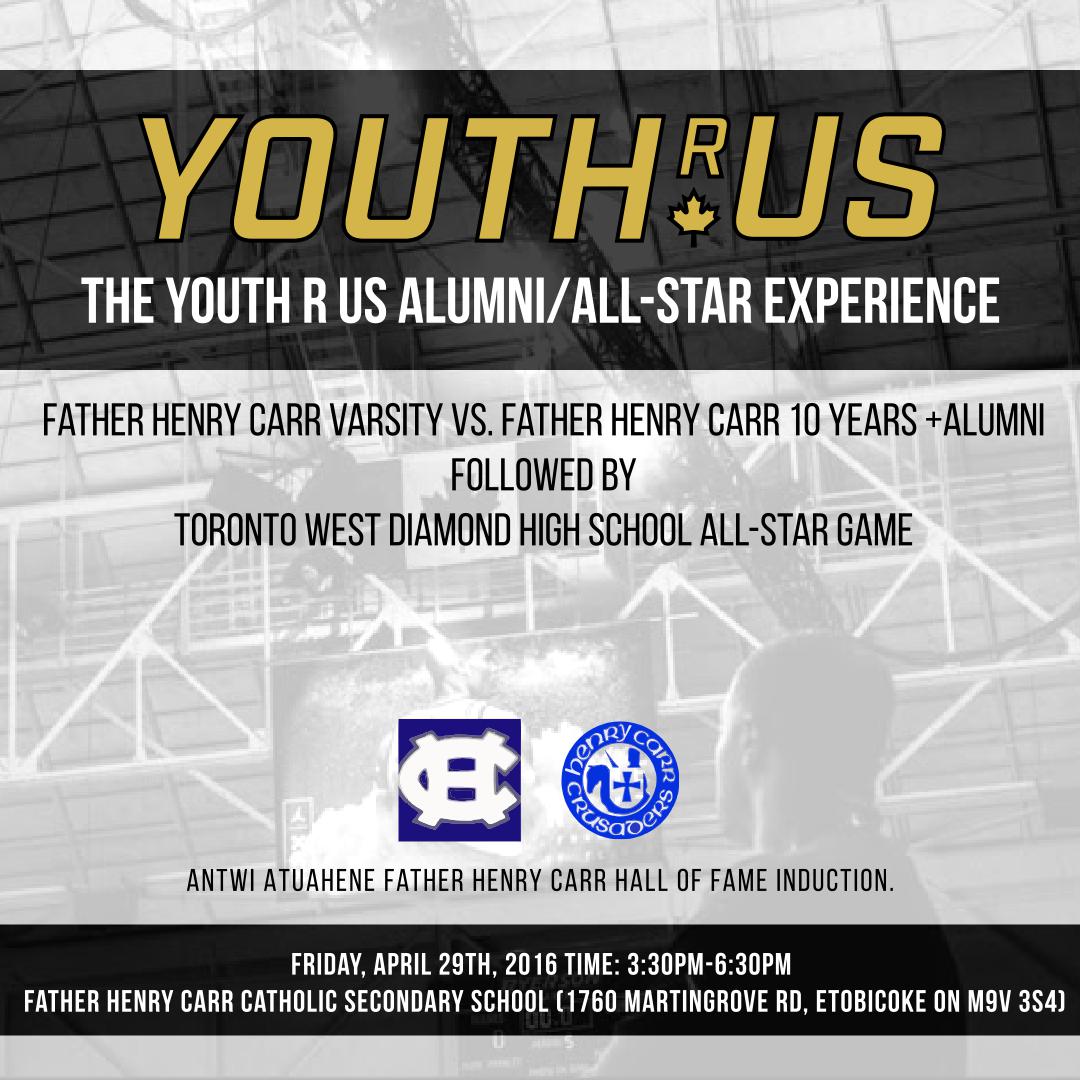 Youth R US All Star Rosters Released, Features TOP Hidden Gems!
The reigning OFSAA Champions Father Henry Carr Crusaders will host the legendary Crusaders of old in the Youth R US Alumni game which takes place tomorrow at Father Henry Carr gymnasium.
The current squad from FHC will take on a team of alumni composed of talent from the past generations, looking to illustrate the impressive history of ball players to walk the hallways of Henry Carr.
"Purpose for this Alumni portion of this event is to show the amazing culture that Father Henry Carr has built in the past 15years," says organizer Antwi Atuahene, who will also be inducted into the Father Henry Call Hall of Fame that night. "We want to make sure the current players and alumni stay connected with the program!"
The second half of the event taking place at FHC will be the Toronto West Diamond All Star Roster, which will be a chance for young prospects to show what they can do on the hardwood when the eyes are on them. The names you see on the roster aren't the names you are used to seeing in some of the bigger games that have gone down in Toronto this year, but will give a chance for those players flying under the radar a chance to shine.
"For the Toronto West Diamond All-Star game we are focusing on giving the "underdogs" or "diamonds in a rough" a platform to display their talents and gain exposure which should help them get to the next level," Atuahene told NPH.
The action will be LIVE STREAMED right here on NPH! #GameSpeaks
Toronto West Diamond All Star Roster
[table id=3 /]
[table id=4 /]