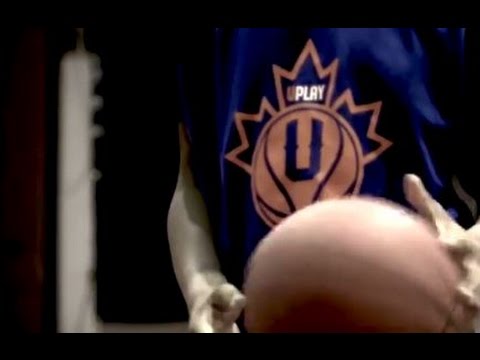 VIDEO – UPlay Crushes CIA Bounce 66-36 in EYBL, Rowan Barrett Jr on a Tear
NEPTUNE, NJ–A completely dominant performance had people buzzing about the 16U UPlay Canada team that is competing on the Nike EYBL Circuit.
Last night they took down a storied Canadian AAU in CIA Bounce (Team Ennis) with ease by a score of 66-36. Andrew Nembhard was dishing and diming while Rowan Barrett Jr continued to be the do it all guard that he is.
Both teams are loaded with Canada's top 2018 and 2019 prospects, however the discipline and balance for UPlay stood out and carried them to the big win. Ball movement was fluid and the extra pass for a better shot was always available.
CIA Bounce will look to get leadership from Keshaun Saunders moving forward. With the most experience under his belt, he'll look to be more of a vocal leader as opposed to just scoring.
With two wins over CIA Bounce and a very strong All Ohio team yesterday, UPlay Canada has set themselves up in a battle against a very gritty, up and down team in Carmelo Anthony's sponsored squad, Team Melo. This is the semi-final match that is sure to be heated at noon today.