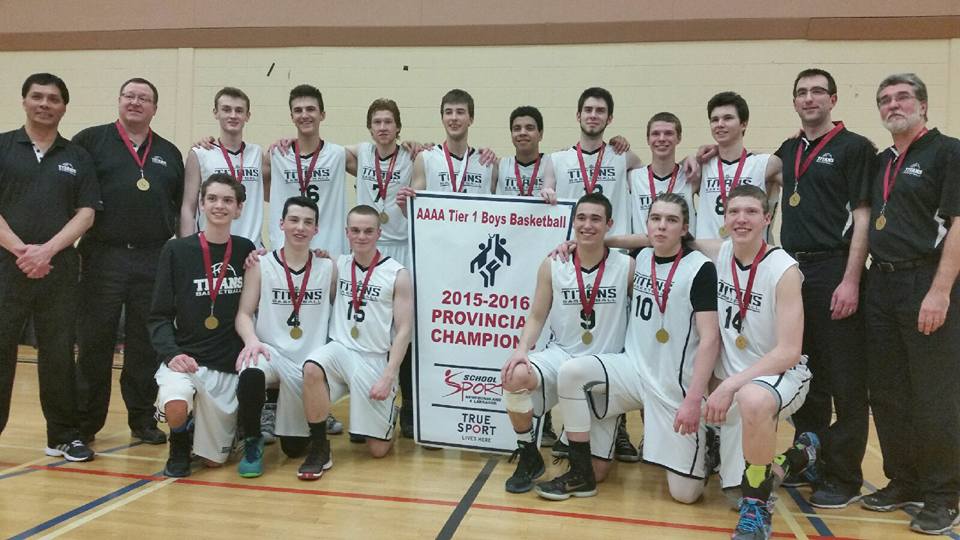 Corner Brook Crowned Champion on the Island
The Corner Brook Regional High Titans were crowned Newfoundland and Labrador boys Tier 1 Provincial Basketball Championship in front of a packed home crown.
It was the fifth year in a row that the Titans had reached the finals, losing the four previous times, to Holy Heart (St. John's) in 2012, and then to Gonzaga High (St. John's) three times in a row.
This year, Corner Brook was not to be denied, finally getting over the hump and defeating Gonzaga in the championship game convincingly, 94-55.
The finals victory capped off an undefeated 22-0 season against High School competition on the island.
Corner Brook's big three lead the way as Chris Hughes posted a team-high 22 points, while Nathan Barker and Chris Dobbin chipped in with 21 and 20 respectively.