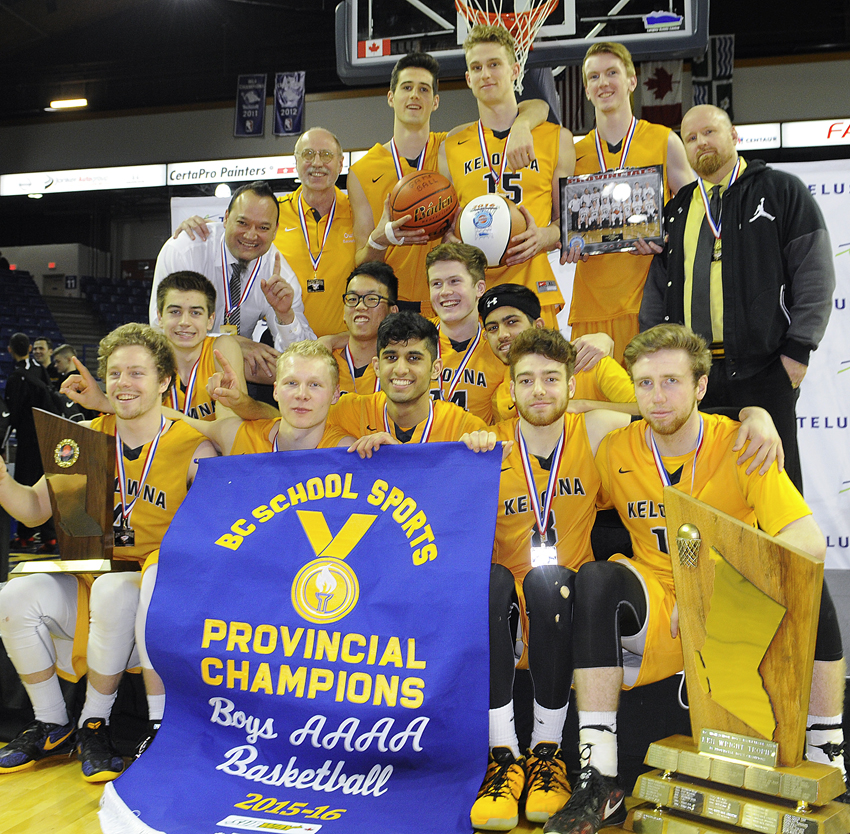 Top-Ranked Kelowna Owls Complete Season as British Columbia Provincial Champs
The #1-Ranked British Columbia high school basketball team lived up to all their expectations.
Kelowna Owls–the 2016 BC HS basketball champions after defeating Tamanawis 87-72, leading from start to finish.
National team member, and tournament MVP 6'9 Grant Shephard powered the Owls with a monster double-double of 31 points and 22 rebounds.
Colin McGrath had 19 points (5 3's), defensive player of the tournament Parker Simson added 15 points and seven assists, while junior Mason Bourcier chipped in with 11 points.
The Kelowna Owls are a Top 10 team in the nation (#3) and they showed why.