Dillon Brooks Named National Player of the Week!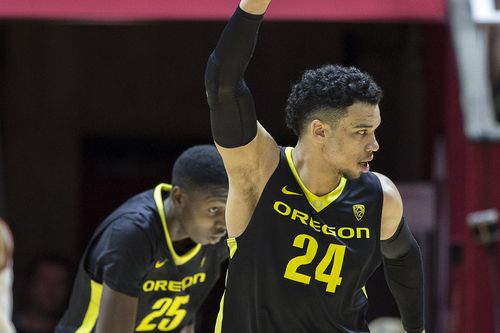 Mississauga, Ontario's Dillon Brooks was named national player of the week, an honour he received from The U.S. Basketball Writers Association, Naismith Trophy and NCAA.com.
In the last seven games, Brooks has put up a minimum of 15 points. Last week, the 6'7 wing lead Oregon to victories over #18-ranked Arizona and Arizona State–it was the first Oregon road sweep of Arizona teams since 2012.
Brooks averaged 21 points per game last week on 15-of-30 from the field, while averaging 16.6 PPG, 6.2 RPG, 3 APG on the season.
NBA stock is rising for this Canadian; I had him as a potential first-round draft pick coming into this season and he very well could be.
Brooks has his Ducks as the #16-ranked team in the nation and #1 in the PAC-12 standings (7-2).