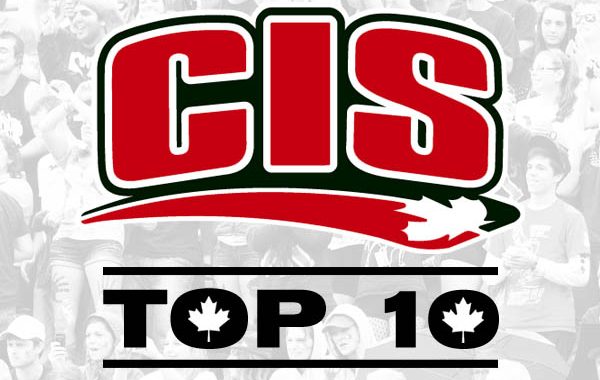 CIS Top 10 Basketball Rankings – The Return of Thompson Rivers
Well we've said it last time and it's been true: the top five teams in the weekly CIS Top 10 rankings will remain where they are until (unless?) one of them loses a game.
What's more, these teams will most likely get to celebrate the arrival of 2016 in their respective spots: with only four games this upcoming weekend before the Christmas break, it's unlikely that we'll see much change at the top.
Biggest Jump 
Well well, the McMaster Marauders are back more or less where they were last season: in, or near, the CIS Top 5. While it may be unlikely for Amos Connolly's squad to overcome any of its four Ontario competitors, plus McGill, you have to like McMaster's chances in the OUA Central. Their only defeats are at the hands of the fourth and fifth best teams in the country; McMaster will be fine.
Biggest Drop 
For some reason, the Dalhousie Tigers just don't seem to get the same benefit of the doubt that is shown, say, to the Western Mustangs, who hold on to the No. 8 spot despite a 3-4 record.
The Tigers are no slouch though, remaining in second place of the AUS with a 5-2 record good for 12 points. Underrate them at your own peril: last season, Kashrell Lawrence, Cedric Sanogo, Sven Stammberger and Jarred Reid proved that they'll be just fine wherever they are ranked.
The New Guys 
Back for the second time are the Thompson Rivers WolfPack, who sit pretty atop the Explorer division with a 7-1 record after a pair of convincing victories against the Fraser Valley Cascades.
The team, which had been seen as a possible wildcard for the Explorer division party, has managed to meet expectations. Will it exceed them? Their next big test will come on the first weekend of action in January when they travel to take on UBC Okanagan, the only division rivals they haven't played yet.
CIS TOP 10
Ottawa (7-0)
Carleton (7-0)
McGill (3-0)
Brock (5-1)
Ryerson (4-1)
McMaster (5-2)
Calgary (5-3)
Western (3-4)
UBC (6-2)
Thompson Rivers (7-1)