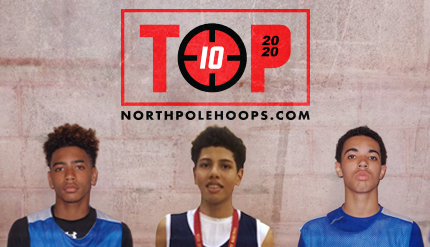 Top 10 Ontario Basketball Player Rankings – 2020
The 2020 class has graduated.
They have made the transition into high school, a transition that will undoubtedly bring along changes in their basketball, academic and social lives.
This transition and these changes will also be reflected within the 2020 class ranking as this top 10 is very far from set in stone.
Some guys will drop, some will rise, some will grow and some will shrink; and surely, there is a hidden 2020 gem somewhere in Canada working his tail off to get noticed. And he will.
Before we move on to the list, two guys have been brought to my attention that I have not yet had the pleasure of evaluating.
The first is Ladera Obang Ujulu, a 6'3 shooting guard from the Waterloo Wolverines. Ladera received much rave after his standout performance during the 2015 CNIT last July; he also had a strong showing at the 2015 NPH Hamilton Showcase. He will be playing his high school basketball at SJK in Waterloo.
The other prospect that has made a strong name for himself is Treyvon Thomas. Thomas plays out of Scarborough and now is at a prep school down south. His name has also consistently come up with coaches, fans and players when discussing the top 2020 prospects.
So without further ado, here is my take on the top 10 Ontario prospects for the 2020 class.
#
Player
POS
School
HT
WT
Commitment