Emmanuel Bandoumel – Ville de Québec Basketball Prospect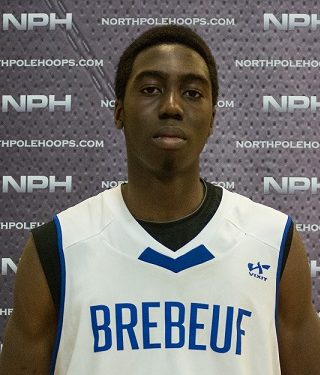 Follow @NorthPoleHoops Twitter, IG, FB for the latest in Canadian basketball action from HS to the PROS!
Emmanuel Bandoumel, out of Quebec City is a TOP Canadian prospect in the class of 2018. He ended last season with a bang at the Quebec provincial championships for Brebeuf, displaying his full arsenal; a gifted athlete with a versatile skill set.
Older brother Djim Bandoumel, played NCAA D1 at the University of Idaho and has played professionally in Spain for the last three years. It's in the genes.
Emmanuel has made the move to the big city, and enters his first year of CEGEP basketball at Jean De Brebeuf in Montreal.
Bandoumel puts Ville De Quebec on the map.