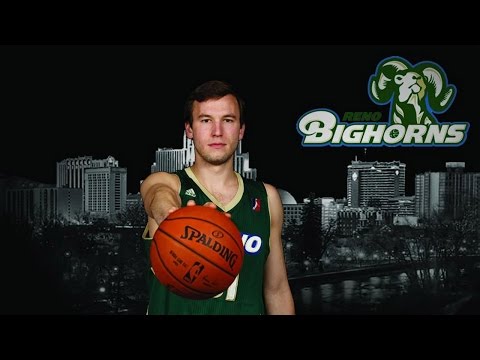 Canadian Professional Basketball Players Overseas – 2015-2016 List
There are Canadians playing professional basketball all over the world.
Following their respective collegiate careers in the NCAA, CIS, CCAA or NAIA, Canadian players begin the process of finding a new home at the PRO ranks.
Last week, we released a list of Canadians playing at home in the NBLC and the following list tackles all the players competing across the globe!
NPH will continue to track the progress of these players throughout the regular season and the rest of their careers.
Canadians Playing Professional Basketball Overseas
For any players missed, please email Info@NorthPoleHoops.com – This list includes PROS from 2014-2015 season, that could either be retiring this season or playing on a different team; it will be updated progressively, as players sign new contracts for upcoming season.
A.J Mandani – Mississauga, ON – Missouri S&T – Meralco (Philippines)
Ali Kanaan – Montreal, QC – UMass Lowell – UBA (Lebanon)
Ali Mahmoud – Ottawa, ON – Ottawa – Al Riyadi (Lebanon)
Andrew Kaban – Grand Prairie, AB – VIU (CCAA) – Oakleigh (Australia)
Andrew Rautins – Syracuse, NY – Syracuse University – Royal Hali (Turkey)
Adam Folker – Markham, ON – UC Irvine – NH Ostrava (Czech Republic)
Ashton Khan – Toronto, ON – Tiffin College- Worcester Wolves (United Kingdom)
Aaron Doornekamp – Napanee, ON – Carleton University – Fraport SKY (Germany)
Brady Heslip – Burlington, ON – Baylor University – AV Cantu (Italy)
Carl English – Newfoundland – Hawaii – AEK Athens (Greece)
Chad Bewley – Toronto, ON – Humber College – Villarobledo (Spain)
Chris Johnson – North Preston, NS – St Bonaventure – Schwelm (Germany)
Chris McLaughlin – Oakville, ON – Victoria University – Gmunden (Austria)
Corey Hallett – Sandy Point, NS – Monmouth – Rocks (Australia)
Cory Muirhead- Markham, ON – Western Carolina – NH Ostrava (Czech Republic)
Courtney Small – Durham College – Dorsten (Germany)
Dallin Bachynski – Calgary, AB – Utah – Sendai 89ers (Japan)
Dane Smith – Pickering, ON – Tenn-Martin – UBC-Muiscas (Colombia)
Daniel Mullings – Toronto, ON – New Mexico State – Bayreuth (Germany)
Dejan Kravic – London, ON – Texas Tech – Den Bosch (Holland)
Dejan Vasiljevic -Calgary, AB – BA COE (Australia)
Devoe Joseph – Pickering, ON – Oregon University – Buducnost (Montenegro)
Diego Kapelan – Vancouver, BC – McNeese State – Ourense (Spain)
Djim Bandoumel – Quebec City, QC – Idaho (Spain)
Doug Plumb – Vancouver, BC – UBC – Gaz Metan (Romania)
Erfan Nasajpour – Winnipeg, MB – University of Winnipeg – Petrochimi Bandar Imam (Iran)
Evaldas Zabas – Mississauga, ON –  TU/Rock (Estonia)
Greg Surmacz – Peterborough, ON – Windsor University – Trefi Sopot (Poland)
Hernst Laroche – Montreal, QC – New Mexico State – Sopron KC (Hungary)
Hichem Benayad-Cherif – Laval, QC – Armstong -Constantine (Algeria)
Jacob Doerksen – Abbotsbord, BC – Trinity Western -Vechta (Germany)
Jahenns Manigat – Ottawa, ON – Creighton – BC Timisoira (Romania)
Jamal Williams – Regina, SK – University of Regina – London Lions (United Kingdom)
Jarred Ogungbemi-Jackson – Calgary, AB – University of Calgary – Galitos (Portugal)
Jahmal Jones – Mississauga, ON – Ryerson University – Svitavy (Czech Republic)
Jermaine Anderson – Toronto, ON – Fordham – Sevilla (Spain)
Jermaine Bucknor – Edmonton, AB – Richmond University – Mons Hainaut (Belgium)
Jevohn Shepard – Toronto, ON – University of Michigan – Openjobmetis V. (Italy)
Joey Vickery – Winnipeg, MB – Brandon – Rocks (Australia)
John Bantock – South Kamloops, BC -Simon Fraser – Bradford (United Kingdom)
Johnny Berhane – Ottawa, ON – Ottawa U – Estonia
Jordan Bachynski – Calgary, AB – Arizona St – Goldfields (Australia)
Jordan Baker – Edmonton, AB – University of Alberta – Galitos (Portugal)
Jordan Clarke – Oakville, ON – St Francis Xavier – Glasgow Rocks (United Kingdom)
Joshua Whyte – Calgary, AB – UBC – Kent (United Kingdom)
Juevol Myles – Ajax, ON – South Dakota – Keravnos (Cyprus)
Junior Cadougan – Toronto, ON – Marquette – Scandone AV (Italy)
Junior Fortunat – Montreal, QC – Rider – Pays D'Olonnes (France)
Justin Dennis – Toronto, ON – CSU-Bakersfield – Hertener Loewen (Germany)
Kai Williams – Regina, SK – South Dakota St – London Lions (United Kingdom)
Kale Harrison – Stratford, ON – Wilfred Laurier – Mckinnon Cougars (Australia)
Kenny Chery – Montreal, QC – Baylor – Albacomp (Hungary)
Kevin Pangos – Holland Landing, ON – Gonzaga University – Gran Canaria (Spain)
Khem Birch – Montreal, QC – UNLV – Usak (Turkey)
Kris Douse – Toronto, ON – Point Park – RW Cuxhaven (Germany)
Kris Joseph – Montreal, QC – Syracuse University – Orleans (France)
Kyle Landry – Calgary, AB – Northern Arizona – Zenit (Russia)
Levon Kendall – Kitsilano, BC – Pittsburgh – Canaria (Spain)
Liam McMorrow – Toronto, ON – Marquette – Miraco (Philippines)
Mangisto Arop – Edmonton, ON – Indiana State University – Finke Baskets (Germany)
Marc Trasolini – Vancouver, BC – Santa Clara University – Agropoli (Italy)
Marek Klassen – Vancouver, BC – Point Loma Nazarene University – CSU Sibiu (Romania)
Marvell Waithe – Toronto, ON – Arkansas – Tijuana (Mexico)
Matthew Rachar – North Burnaby, BC – UBC – Klosterneuburg (Austria)
Matthew Wright – Toronto, ON – St Bonaventure – KL Dragons (Malaysia)
Maurice Walker – Scarborough, ON – University of Minnesota – VL Pesaro (Italy)
Max Allin – Chatham, ON – Wilfred Laurier (Australia)
Mike Fraser – Toronto, ON – Oklahoma Baptist – Polfarmex (Poland)
Mike Tuck – Markham, ON – Loyola-Maryland – Sheffield (United Kingdom)
Murphy Burnatowski – Waterloo, ON – Colgate University – Starwings (Switzerland)
Nick Lewis – Scarborough, ON – London Lions (United Kingdom
Nick Tufegdzich – Windsor, ON – York University – Paderborn Finke Baskets (Germany)
Nick Loewen – Calgary, AB – MRU – Augustinos-Eras (Spain)
Nik Cochran – Vancouver, BC – Davidson – Betaland (Italy)
Olivier Hanlan – Aylmer, QC – Boston College – Zalgiri (Lithuania)
Olu Ashaolu – Toronto, ON – Oregon – Hamamatsu Higashimikawa Phoenix (Japan)
Owen Klassen – Kingston, ON – Acadia University – Phoenix Hagen (Germany)
Paulo Santana – Acadia University – Petroleos (Angola)
Phil Scrubb – Vancouver, BC – Carleton University – AEK Athens (Greece)
Renaldo Dixon – Toronto, ON – NMSU – Itzehoe (Germany)
Richard Amardi – Scarborough, ON – Oregon University – CSU Sibiu (Romania)
Riley Barker -Surrey, BC – University of Portland – Svitavy (Czech Republic)
Rob Gagliardi – Ajax, ON – Durham College – Saarlouis (Germany)
Robbie Sihota – Calgary, AB – University of Calgary – MAFC Budapest (Hungary)
Ross Bekkering – Edmonton, AB – University of Calgary – Groningen (Holland)
Rotimi Osuntola – Windsor, ON – University of Windsor – Karhu (Findland)
Ryan Wright – Mississauga, ON – Oklahoma/UCLA – Falco KC (Hungary)
Sean Denison – Trail, BC – Santa Clara – Socar Perkim (Turkey)
Sefton Barrett – Brampton, ON – Central Michigan – KTP Basket (Finland)
Shamar Coombs – Toronto, ON – Texas A&M CC – Manizales (Colombia)
Shayne Stumpf – Lacombe, AB – SAIT – RVBC (France)
Simon Farine – Toronto, ON – Dalhousie University – Ironi KA (Israel)
Srdjan Pejicic – Waterloo, ON – Waterloo University – Imola (Italy)
Stefan Nastic – Thornhill, ON – Stanford University – Crvena Zvezda (Serbia)
Stephen Sir – Edmonton, AB – San Diego St – Boncourt (Switzerland)
Steve Ross – Victoria, BC – Santa Clara – Brussels (Belgium)
Terry Thomas – North Preston, NS – Ottawa – Hamburg (Germany)
Thomas Scrubb – Vancouver, BC – Carleton – Kataja (Finland)
Tristan Blackwood – Toronto, ON – Central Connecticut St – BSW Sixers (Germany)
Troy Gottslieg – Findlater, SK – Saskatchwan – Sparta (Luxmbourg)
Tyrone Edwards – Toronto, ON – Hillsdale – San Pedro (Belize)
Tyson Hinz – Sherbrooke, QC – Carleton University – Zwolle (Holland)
Ty Nurse – Vancouver, BC – Texas Tech – Finke Baskets (Germany)
Willy Manigat – Ottawa, ON – Carleton University – Bayer Giants (Germany)
Yannick Anzulini – Ottawa, ON – Houghton (NAIA) – Umea BSKT (Sweden)
Yassine Ghomari -UBC Okanagan – Gladstone Port City (Australia)
Youssef Ouahrig – University of Alberta –

Ittihad Riadi Tanger (Morocco)