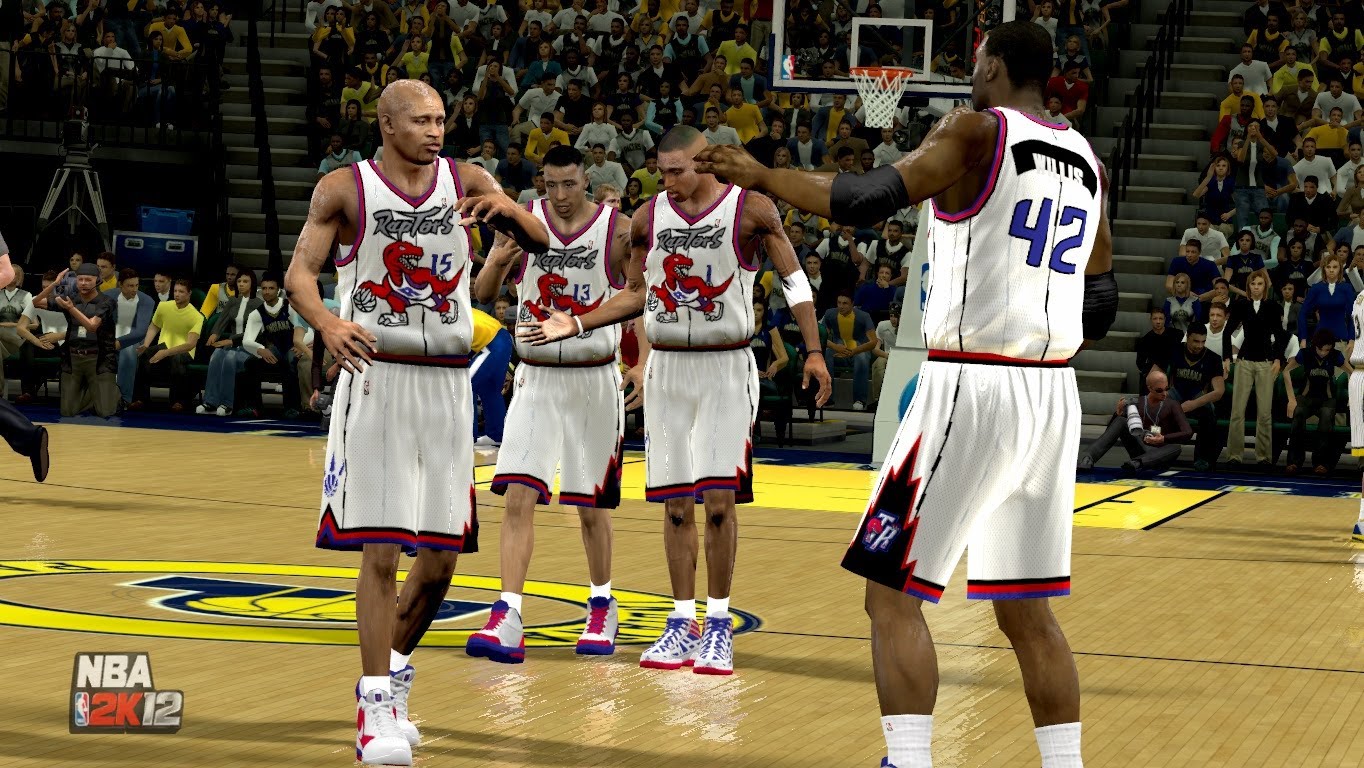 2K16 features '99-00 Raptors
Welcome to the classic, Raptors!
In a nod to the Vince Carter-era Toronto Raptors that won the city's only NBA playoff series at the turn of the 2000s, the newest NBA2K series video game will feature the squad in all its glory.
A high-flying Vince Carter, Tracy MacGrady on the other wing, twin towers Antonio Davis and Charles Oakley in the post, 5-3 PG Muggsy Bogues, Kevin Willis, and papa Dell Curry will all be available in the jagged pinstripes.
Personally, I can't wait to see a digitized Butch Carter patrolling the sidelines.
This info comes on the heels of the 2K series unveiling 6 of the 12 classic teams new to the game for this year.
Another of the named teams? The '02-03 Dallas Mavericks featuring the long-haired duo of Steve Nash and Dirk Nowitzki. With Nash recently officially retiring they had to find a way to keep the floor magician in the game.
2K16 comes to PS4, PS3, Xbox One, Xbox 360, and Windows on September 29th.