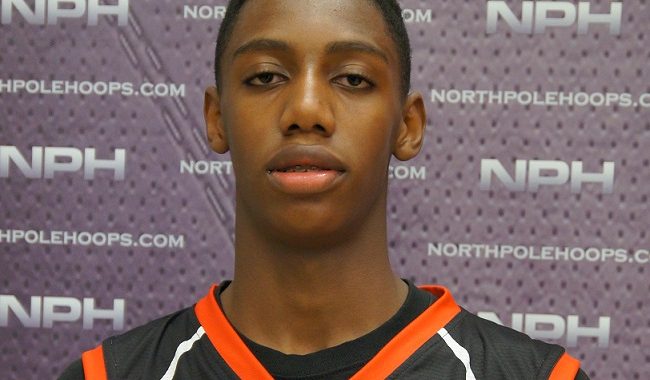 Day 2 Canada Basketball National Championships, Results & Leaders
Day 2 was definitely a better day for me as I was able to catch a couple of games around my work schedule.  And what was memorable for me was the Manitoba vs Ontario game.
Manitoba is a very well coached team and plays the game with such thoroughness, poise and intelligence.
MB hung around throughout but Ontario`s skill and athletic talent just wore them down.
Ontario is solid throughout but my first live look at Rowan Barrett jr was an absolute pleasure; control, intelligence, skill and athletically ability allowed him to dictate the entire game. He displayed the perfect balance of getting his teammates involved and make timely shots when needed.
There were a number of exceptional plays by Barrett but the transition look away drop bounce pass with a forward spin that turned the defense and gave his teammate an almost empty gym layin showed an incredible feel for the game (yes you may need to read that again) and it was performed with such simplicity.
Ontario defeated Manitoba to obtain the #1 seed for the playoff round and the possibility of a Manitoba/Ontario Gold Medal game is very likely.
One thing for certain as a basketball nut, I saw enough hoops today to get me excited about the medal round for both age classes. The preliminaries are done and the intensity is going to rise, catch all the action at the Homberg Centre.
U15 Results
G7 Nova Scotia 76 Manitoba 65
G8 Ontario 68 Quebec 61
G9 Saskatche3wan 75 British Columbia 62
G10 New Brunswick 72 Alberta 56
Pts/Game                                    Asts/Game  
27.5 Alexander Dewar, SK           4.5 Noah Wharton, ON
19.5 Damion Squire, QC              4.5 Shawn Maranan, MB
19.0 Adam Lambert, NB               4.0 Avan Nava, ON
19.0 Mohamed Abukar, NS          4.0 Keyon Moore, AB
15.5 Alex Jap, AB                         3.5 Minwoo Park, NB
Rbs/Game
9.0 Harris Elezovic, QC
8.0 Christopher Ross, BC
8.0 Minwoo Park, NB
7.0 Jaden Badiako, ON
7.0 Jaxon Smith, NS
U17 Results
G7 Nova Scotia 106 New Brunswick 97 – OT
G8 Ontario 77 Manitoba 64
G9 Quebec 70 Saskatche3wan 63
G10 Newfoundland 64 British Columbia 54
Pts/Game                                    Asts/Game  
31.5 Nate Darling, NS                 7.5 Ben Hillis, SK
27.5 Rj Barrett, ON                      5.5 Jason Thompson, NL
24.0 James Wagner, ON             4.5 Lyeu Titarenko, NB
19.5 Lyeu Titarenko, NB              4.0 Jack Tilley, NB
19.5 Nathan Barker, NL               3.5 Bahaide Haidara, ON
Rbs/Game
13.5 Noah Charles, BC
9.5 Mason Foreman, MB
9.5 Nathan Barker, NL
9.0 Bankole Alade, AB
8.0 Nate Darling, NS