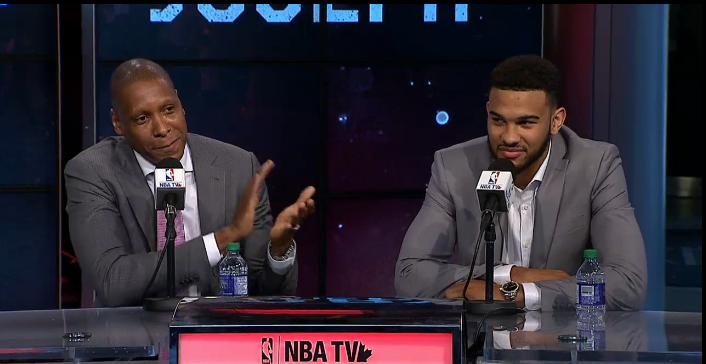 When Cory Joseph inked a four-year $30 million deal to bring his talents to his home town of T.O. this summer he became just the second Canadian to rock a Raptor uniform.
"There's no place like home," Joseph said when introduced to the media in Toronto. "I'm just so excited to be home, to get to play in front of my family and friends for an organization like the Toronto Raptors. It's literally a dream come true."
And now we know that he's donning the number 6 with the Raptors, representing the 416 and 647 area codes.
Got to be Number 6, now need a new avatar… help me out! #WeTheNorth

— Cory Joseph (@Cory_Joe) July 26, 2015
The reference came soon after Drake mentioned Joseph in his Meek Mill diss track "Charged Up":
"We gon' make sure you get your bread, and you know the ropes," Drake raps, "I get a ring and I bring it home like I'm Cory Joe."
Cory replaces outgoing "Six Man" Lou Williams who thrived scoring in Toronto's offence, won the NBA's Sixth Man of the Year Award, and turned that into a lucrative contract with the Lakers.
Coming off a successful start to his NBA career winning the 2014 championship and learning the ropes in the San Antonio Spurs system, the 23-year old guard is positioned to be a leader on the young Raptors team.
"I think the trend now is smaller basketball but I've always said as long as the goal is 10 foot high, size matters," Raptors coach Dwane Casey said during an appearance at the team's summer camp at Humber College on Monday.
"You can play Kyle (Lowry) and Cory (Joseph) at the same time, you can play Kyle, Cory and DeMar (DeRozan) at the same time. We've got a lot of flexibility as far as our roster is concerned."
As Drake would say, it's getting hot up in the SIX!