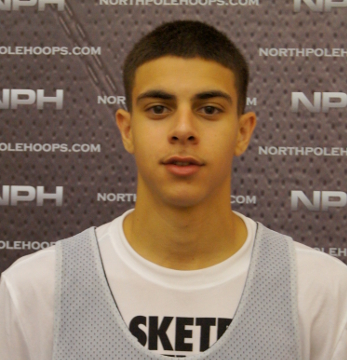 Freddy Ibrahim – TOP UNCOMMITTED Canadian Guard
Follow @NorthPoleHoops for the latest in Canadian basketball from high school to the PROS!
Freddy Ibrahim is a TOP Canadian Uncommitted guard out of Father Goetz Secondary in Mississauga, Ontario, who plays club ball with the Brampton Warriors and dabbled in a few tournaments with Blessed Sacrament.
He is receiving strong interest from Detroit Mercy and Elon who are looking to fill in a combo guard.
This PG has been completely under the radar as far as American programs are concerned.
Ibrahim is a crafty playmaker with the ability to play both guard positions at a high level. Exceptional out of the pick and roll, due to great feel for the game, a smooth stroke & pin point passing ability.
You could also play Ibrahim off the ball as a catch and shoot or dribble drive option. At 6'3 with length, athleticism, high character and a good attitude, Ibrahim has a high upside and would be a steal for a Low-Mid Major NCAA program.