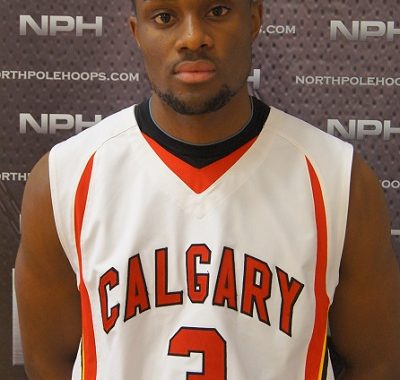 VIDEO: Jarred Ogungbemi-Jackson, All-Canadian Point Guard
Jarred Ogungbemi-Jackson is one of the top point guards in the country, coming out of the CIS, and is currently a free agent, looking to take the next step into the PROs.
The Winnipeg, Manitoba product has been an absolute ROCK for the University of Calgary Dinos, over the last seasons.
This past year, JOJ was named a second-team All-Canadian in the CIS, after averaging 19 points, 7 rebounds and 5 assists on 45% FG.
The 5'9 compact PG is tough, strong and crafty; he can get to where he wants on the floor and operate for himself and teammates.
Ogungbemi-Jackson finished third ALL-TIME on the UofC scoring list–putting up 1,799 points for Calgary, and will go down as one of the greatest players to ever don the red and gold at the University of Calgary, according to a Dinos release.