Canadian Wing Mychal Mulder Commits to Kentucky!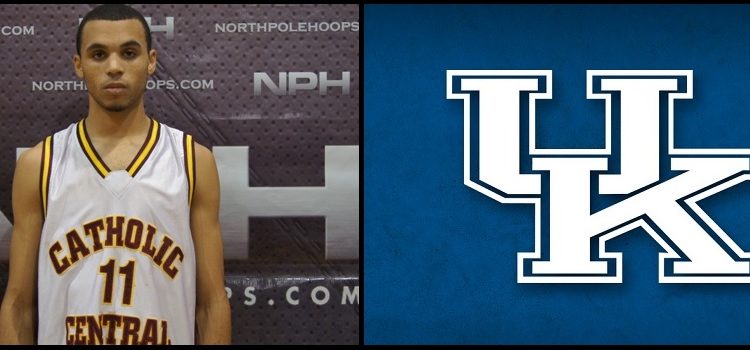 Follow @NorthPoleHoops on Twitter, FB & IG for the latest in Canadian basketball action from high school to the PROS!
Mychal Mulder has committed to the Kentucky Wildcats!
A Windsor, Ontario product and NPH Top-20 Canadian prospect out of the 2013 class, the 6'5 wing flew under the radar, away from the hype but developed at a rapid rate at Vincennes JUCO, particularly in the shooting category.
Coming out of high school as you can see in this video, Mulder (a two-time #NPHShowcase alumni) built a reputation for his high flying acrobatics, which included winning the Windsor #NPHShowcase slam dunk competition and multiple poster dunks for his high school Catholic Central.
He lead Vincennes to a 33-2 record, averaging 15.7 points and 6.4 rebounds and shot an astounding 46.3% from the three-point line.
Mulder now moves on to play on the biggest stage possible in NCAA basketball. With Trey Lyles declaring for the NBA draft, one Canadian exits, and another enters.
Congratulations to Mychal Mulder on his commitment!