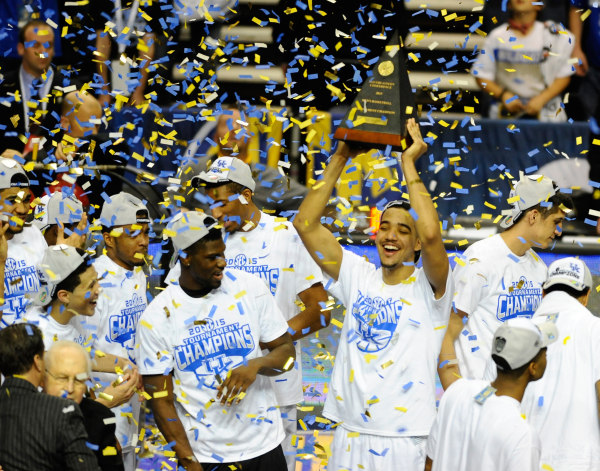 Bracketology is serious science these days.
Everybody's go their own winning formula – pick by overall record, seeding, strength of schedule, or program reputation, pick a favourite team or never pick that team you hate, pick based on how teams match up, see a spiritual guide for a palm reading, or google their logos and pick based on mascots.
Not that we've got a tried and true method, but we do watch a lot of ball at NPH. Here's what some of our North Pole Hoops team see in the future of March Madness…
Who do you think is poised for a deep tournament run? Who is this year's Cinderella? Which team will win it all? Let us know in the comments section below or @NorthPoleHoops on Twitter!
Deon Wilson
NPH Provincial Analyst – Atlantic
Elite Eight
Kentucky, Kansas, Wisconsin, VCU
Michigan State, Louisville, Duke, Iowa State
Final Four
Kentucky, VCU, Louisville, Duke
National Championship
Kentucky over Louisville
Devin Gray
NPH Senior Writer & Editor
Elite Eight
Kentucky, Wichita State, Wisconsin, Ohio State
Villanova, Michigan State, Duke, Gonzaga
Final Four
Kentucky, Wisconsin, Villanova, Gonzaga
National Championship
Kentucky over Gonzaga
Armaan Ahluwalia
NPH Senior Correspondent
Elite Eight
Kentucky, Notre Dame, Wisconsin, Arizona
Michigan State, Louisville, Duke, Iowa State
Final Four
Kentucky, Arizona, Michigan State, Iowa State
National Championship
Kentucky over Iowa State