Shamar Bailey-Decoteau – X-Factor for Father Henry Carr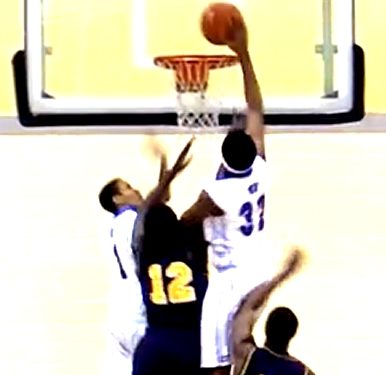 Follow @NorthPoleHoops on twitter & instagram for the latest in Canadian basketball action!
Shamar Bailey-Decoteau is a 2016 6'7 Forward for Father Henry Carr, an X-factor for the Crusaders with his ability to effect the game on both ends. Here he is against Oakwood in the St Mikes Invitational quarter-finals against rival Oakwood. A block on one end, and a put back on the other.
#5 Pine Ridge VS #7 Henry Carr
Carr will take on a Pine Ridge squad playing their best basketball of the season. Carr has the depth and talent to apply pressure, however the Pumas do have the guard play to break it.
#1 St Mike VS #3 St Edmund Campion
Right now, the Blue Raiders look a tier above the rest based on their previous blowout wins over Holy Trinity and Jean Vanier and undefeated season. Can Campion slow St Mike's down with their gritty, physical defense or will SMC keep it rolling? Campion will needto be careful right from tip-off as SMC is developing a reputation for putting teams away early.