Nik Stauskas and Peja Stojakovic Hook Up for Game of Horse!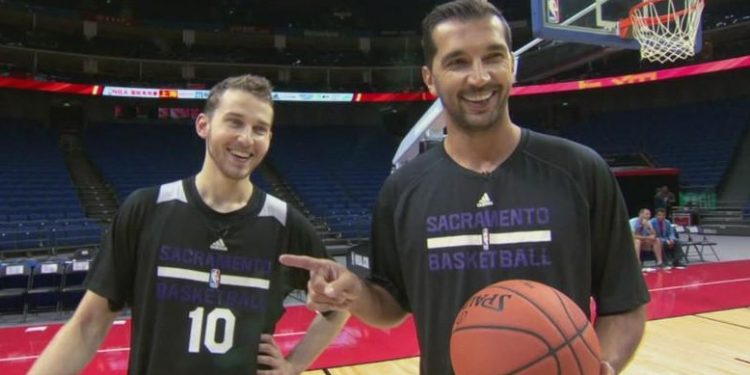 Canadian rookie Nik Stauskas was a lottery pick (#8) in the 2014 draft.
He hooked up with Peja Stojakovic, a former Sacramento King who recently had his #16 jersey retired. Stojakovic is also an NBA champion with the Dallas Mavericks.
"Nik is a very talented player and obviously a great shooter. He has a very bright future" – Peja Stojakovic
Click here to Watch the full piece on NBA Inside Stuff!