Dillon Brooks – Oregon Ducks Canadian Freshman Set to Make SPLASH!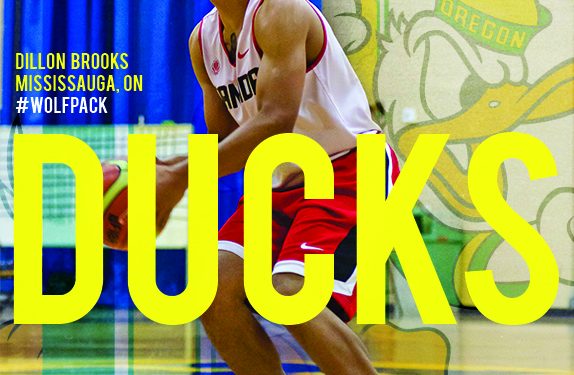 Follow @NorthPoleHoops on Twitter & Instagram on the latest Canadian basketball from high school to the PROS!
Dillon Brooks is a rising Canadian basketball star out of Mississauga, Ontario. After following his high school career with Henry Carr, Findlay Prep and CIA Bounce, the 6'6 forward is set to make a splash on the NCAA scene in his freshman season with the Oregon Ducks. Brooks has always distinguished himself with a strong personality and charisma, which Ducks faithful will enjoy in Eugene– A versatile bucket getter!