Kevin Pangos Checking In – NPH Diary #1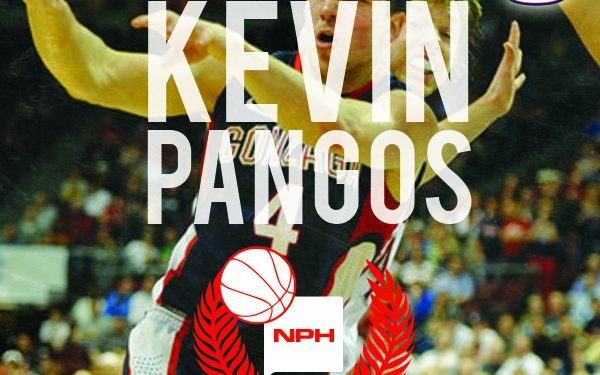 What's up everyone!  Thankful for the opportunity to share my journey through this season with my fellow Canadians and Zag Nation!
A little bit about myself: I was raised in Holland Landing, Ontario, by my wonderful parents and biggest supporters, Bill and Patty. I have an older sister, Kayla, who went to York University for five years and is now in the MIT program at Gonzaga.
It's crazy to reflect back and realize how fast time flies; it seems like just the other day I was playing OBA basketball and trying out for team Ontario as a 15-year-old. Now I'm going into my last year as a collegiate athlete.
I couldn't have imagined being in a better situation than here at Gonzaga. We have such an amazing group of people in the basketball program and our fans are second to none!
I have been a part of some very successful teams throughout my career here, but going into my last year, I am striving to make this the best one yet. We have a great group of guys and a lot of talent on this year's team. I can't wait to step on the court with them.
I have been very fortunate to play with some great Canadians in the past such as Kelly Olynyk, who is now a Boston Celtic, and Rob Sacre who plays for the Lakers. This year there are two more in Kyle Wiltjer (technically) and walk-on Dustin Triano. It's always nice to have some good friends to discuss Canadian hoops with.
We just finished our exhibition game against Thompson Rivers from Kamloops, B.C., and we'll begin our regular season against Sacramento State. We are practicing hard and trying to build as much chemistry as we can before that first official tip-off. As for my own game, I just try to get into the gym as much as possible to continue getting better every day.
I hope the next time you hear from me I have a bunch of wins under my belt! Keep working hard and building the game of basketball in Canada!
Kevin Pangos
#AlwaysThankfulNeverSatisfied