Andrew Nembhard Takeover at FHC Early Bird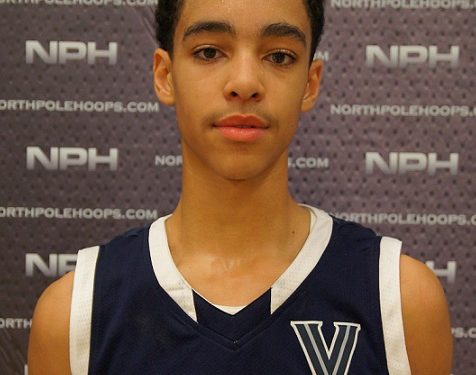 We're all set on the final day of the Father Henry Carr Early Bird with teams that are stacked with high level talent that has been providing fans with down to the wire games and highlight reel moves.
Thornlea will go up against St. Edmund Campion in the first semi-final Toronto schools, Eastern Commerce and a loaded St. Mike's team will play in the other semi (Schedule below).
The underclassmen talent has really set the precedent for what the season will look like moving forward. Does the name Andrew Nembhard ring a bell?
Or perhaps Danilo Djuricic? Joel Brown?
The list goes on…
Highlights will follow after the tournament to give you a visual of exactly what is being referred to as the next big wave of Canadian basketball talent.
Last night Andrew Nembhard put on a passing and ball handling clinic showing a very high skill set at the starting point guard position.
As a ninth grader, the Vaughan Voyageurs will look to Nembhard to set the tone of the offense and run the show this year.
Pool A: Henry Carr, Thornlea, Holy Trintiy (Oakville)
Pool B: d'Youville, Eastern Commerce, St. Mary's (Kitchener)
Pool C: Vaughan, St. Mike's, Bishop Reding
Pool D: Cardinal Newman (Hamilton), Mother Teresa, Campion
Thursday November 6, 2014 (Pools A & B)
Eastern Commerce 63 (Narcisse Ambanza 12) – d'Youville 56 (DamiAnn Prehay 15)
Thornlea 42 (Darius Thorne 9) – Henry Carr 27 (Shamar Bailey-Decoteau 6)
Eastern Commerce 82 (Kadre Gray 25) – St. Mary's (Kitchener) 53 (Tesloth Simon 18)
Henry Carr 54 (Kyle LeFave 13) – Holy Trinity (Oakville) 48 (Chris Hankins 20)
d'Youville 58 (Jordan Lyons 16) – St. Mary's (Kitchener) 51 (Tesloth Simon 25)
Thornlea 62 (Kimberl Saint-Felix 19) – Holy Trinity (Oakville) 56 (Chris Hankins 20)
Friday November 7, 2014 (Pools C & D)
Mother Teresa 68 (Jalen King 26) – Cardinal Newman (Hamilton) 58 (Tyler Brown 26)
St. Mike's 63 (Danilo Djuricic 19) – Vaughan 60 (Kordeiro James 12)
Campion 77 (Devonte Daniels 20) – Mother Teresa 62 (Jalen King 25)
St. Mike's 72 (Danilo Djuricic 14) – Bishop Reding 53 (Christian David 12)
Campion 58 (Devonte Daniels 13) – Cardinal Newman (Hamilton) 41 (T Hebert 13)
Vaughan 51 (Andrew Nembhard 13) – Bishop Reding 43 (Jordan Braithwaite 16)
Saturday November 8, 2014
9:30am: Consolation Semi Final #1 – Henry Carr vs. Mother Teresa
11:00am: Consolation Semi Final #2 – d'Youville vs. Vaughan
12:30pm: Championship Semi Final #1 – Thornlea vs. Campion
2:00pm: Championship Semi Final #2 – Eastern Commerce vs. St. Mike's
3:30pm: Consolation Championship (5th Place)
5:00pm: Bronze Medal (3rd Place)
6:30pm: Championship Game