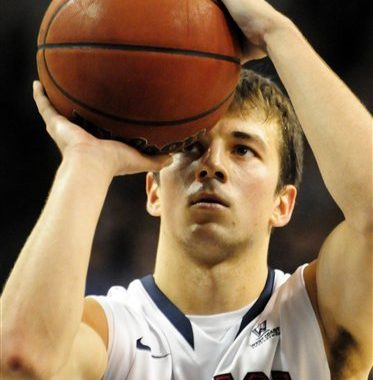 North Pole Hoops Announces Kevin Pangos as 2014-2015 Diary Holder!
North Pole Hoops is proud to announce Kevin Pangos of the Gonzaga Bulldogs as the NPH NCAA Diary holder for the 2014-2015 season.
The purpose of this diary is to give the Canadian basketball community and beyond, an inside look at the life of a high level NCAA student athlete.
Kevin Pangos was an ideal candidate for the NPH diary, as he is a young talent that is a true reflection of hard work and high character with the rare ability to connect with people from all walks of life, which became evident through tracking his basketball career.
Upcoming prospects from coast-to-coast, coaches, parents and fans will have an opportunity to follow Pangos' senior year as the Canadian point guard will take you through his journey, checking in with monthly posts on NorthPoleHoops.com starting in November.
The Gonzaga Bulldogs are in position to have a strong season, lead by the Holland Landing, Ontario product.
Stay tuned on @NorthPoleHoops and follow Kevin Pangos on Twitter at @KPangos