5'11 Johneil Johnson CROWNS the Defense!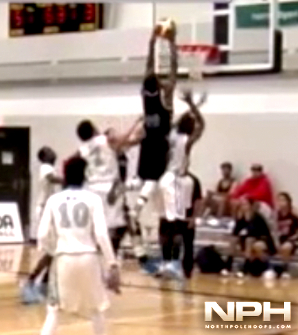 Johneil Johnson is a bad, bad man…and he was at it again at the Canadian National Championships in Edmonton, Alberta!
If you have been following along on North Pole Hoops, Johneil Johnson isn't a new name.
In fact, he pulled off possibly the play of the year last high school season, doing his best Blake Griffin impression!