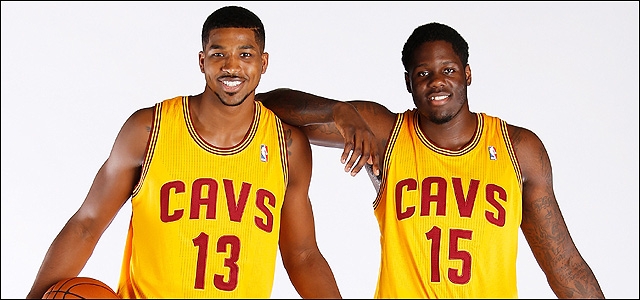 Cleveland Canadians? Cavs NBA top pick, again
Though the Cleveland Cavaliers had just a 1.7% chance of landing the first overall selection in the June 26th NBA draft they accomplished the unthinkable, winning the lottery again.
Last year the Cavaliers shocked the world when they selected Canadian forward Anthony Bennett first overall out of UNLV, making him the first Canadian drafted with the NBA's top pick.
Many had projected the Canadian milestone one year beyond, already looking forward to the eligibility of Andrew Wiggins. Two years before that the Cavaliers made Canadian history drafting Tristan Thompson fourth overall, the highest selection for any Canadian to that point.
They also won the NBA draft lottery that season with a 2.8% chance taking Kyrie Irving first in 2011. Now with a recovering Bennett on board, double-double machine Thompson manning the frontcourt and the ability to select the long-hyped Wiggins first overall, Cleveland is quickly becoming a hotbed for Canadian talent.
Of course the Wiggins selection first overall is presumptive, but the thought of an all-Canadian trio is tantalizing. So while we wait for the draft June 26th start planning your roadtrips; it's under five hours from the GTA to Quicken Loans Arena.