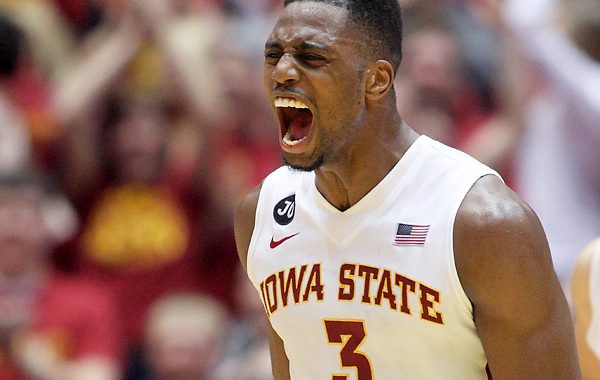 Canadians Stacking Major NCAA Accolades
Prior to the season, we at @NorthPoleHoops released a list composed of all 104 Canadians in the NCAA, stating that it will be the biggest year in Canadian basketball history as far as impact at the division one level is concerned.
Seven months later, Canadians are racking up major NCAA accolades in conferences across the board, including two player of the year awards in the strongest conferences in America!
Melvin Ejim – BIG 12 Player of the Year, All-BIG 12 First Team
Nik Stauskas – BIG 10 Player of the Year, All BIG 10 First Team
[youtube]https://www.youtube.com/watch?v=6ERpZEgj4Cg[/youtube]
Andrew Wiggins – BIG 12 Rookie of the Year, All-BIG 12 First Team
Daniel Mullings  – WAC Player of the Year, WAC All Conference First Team, All-Defensive Team
Jordan Bachynski – PAC 12 Defensive Player of the Year, PAC-12 All Defensive team, All-PAC 12 Second Team
Dwight Powell – All PAC-12 First Team
Tyler Ennis – ACC All-Conference Second Team, All ACC Freshman Team
Khem Birch – Mountain West Defensive Player of the Year, All-MWC Second Team
Olivier Hanlan – ACC All-Conference Third Team
Sim Bhullar – WAC All-Defensive Team
Manny Arop – MVC Honourable Mention
Murphy Burnatowski – Second-Team All-Patriot League
TBA: A10, C-USA, Ivy, SEC, WCC
In addition to conference awards, Andrew Wiggins, Nik Stauskas and Tyler Ennis are also being considered for the big national accolade, otherwise known as the Wooden Award, representing the top overall player in the NCAA.
Wooden Award Finalists

| | | |
| --- | --- | --- |
| Player | Team | Class |
| Kyle Anderson | UCLA | So. |
| Cleanthony Early | Wichita State | Sr. |
| Tyler Ennis | Syracuse | Fr. |
| C.J. Fair | Syracuse | Sr. |
| Gary Harris | Michigan State | So. |
| Nick Johnson | Arizona | Jr. |
| Sean Kilpatrick | Cincinnati | Sr. |
| Doug McDermott | Creighton | Sr. |
| Shabazz Napier | UConn | Sr. |
| Jabari Parker | Duke | Fr. |
| Casey Prather | Florida | Sr. |
| Julius Randle | Kentucky | Fr. |
| Russ Smith | Louisville | Sr. |
| Nik Stauskas | Michigan | So. |
| Andrew Wiggins | Kansas | Fr. |