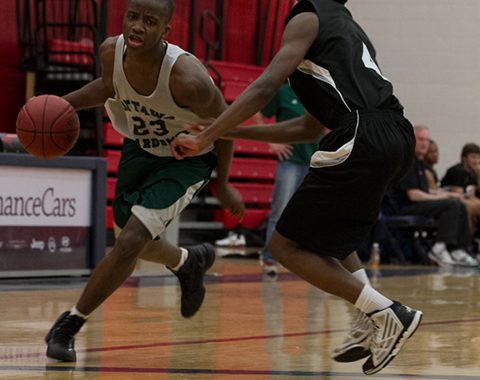 Jacques Lukusa: The Final Cadet National Team Cut
Jacques Lukusa is one of the top 2016 point guards in the nation, currently NPH #4-Ranked Canadian prospect, behind only Jamal Murray (#1) at the lead guard position.
Lukusa is a product of the nation's capital of Ottawa, set for another big high school season at Immaculata, after leading the Saints to a city championship last season.
At the club level, he lead the Ottawa Guardsmen to the Ontario Cup title, despite being a year younger than the competition.
Over the summer, Lukusa participated in the NPH Ottawa Showcase, where he captured MVP honors. During the three-day camp, we witnessed a transformation not only in his game, but personality.
Lukusa is maturing off the floor, which is a direct correlation to his on court approach, evidenced by much improved leadership and communication, crediting the national team experience.
"Being cut from the team hit my head…I want to reach that goal so bad," Lukusa told NPH.
At the national level, Lukusa was the final cut on the cadet team this summer, an experience which humbled the point guard. For the first time in his basketball life, he was cut from a team.
In this type of situation, players can either complain and make excuses,or use the experience as an opportunity for growth–exactly what Jacque Lukusa has done.
[youtube]RDkOs-xLvOY[/youtube]