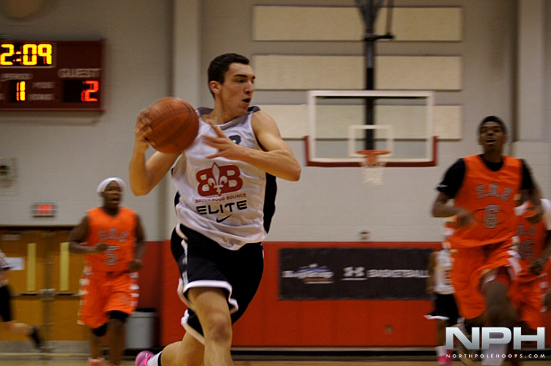 Jerome Desrosiers, NPH #1-Ranked 2017 Canadian Prospect Going to WORK
Jerome Desrosiers out of Quebec currently owns the top spot in the NPH Canadian National rankings for the class of 2017.
As it stands, he seems to be in a world of his own, given that he possess all the physical attributes, along with the skill set to develop into a big time player.
We have watched him progress from the Canadian nationals with Team Quebec, to the AAU circuit with Brookwood Elite.
He has now transferred from Polyvalente Hyacinth in Quebec to Northfield Mount Hermon in Massachusetts.
Jerome Desrosiers is the first prospect out of Quebec to ever take the number one spot in the NPH National player rankings. Whether he will remain there by graduating year, is yet to be seen.
2011- Myck Kabongo
2012 – Anthony Bennett
2013- Andrew Wiggins
2014- Trey Lyles
2015 – Chris Egi
2016- Jamal Murray
2017- Jerome Desrosiers
[youtube]M5rHDMVT4Wc[/youtube]