U15 National Championships Preview: Will Anybody Knock off Ontario?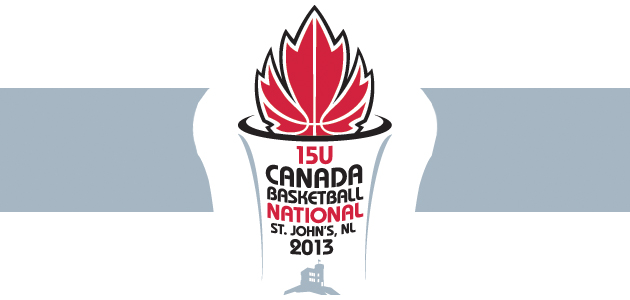 Some of the best 15 year old basketball players across the country will be descending onto Memorial University in St John's Newfoundland this Sunday to compete for the crown of National Champion.
As the Canadian Basketball scene roles into its annual National Championship, it is safe to say that five-time defending champion Ontario is the favourite for the gold.  As they usually do, the team from central Canada brings a squad that compares more to a college team in terms of size boasting a roster that has 6-9 Joseph Jarvis, 6-7 Peter Basta, 6-7 Josip Vrankic, 6-7 Owen deGraaf and 6-6 Jeff Baradziej, to name a few.
The playing field leveller in this size factor is that the U15 championship does not allow zone play so these bigs sometimes have to adjust their game and chase much smaller players around the court. That's exactly what Quebec and Manitoba bring to the court, so look for them to push Ontario in bracket play.
BC traditionally has solid inside play combined with great guard play and will provide a similar type game with Ontario in Pool 1 play.
In Pool two, Nova Scotia, Saskatchewan and The Territories square off.  Nova Scotia brings a solid team that plays with quickness as does Saskatchewan and the Territories.  These teams will really get up and down the floor with a flurry and ball control will be the key to wins in this division.
The host team Newfoundland plays in Pool three and opens the tournament against East Coast rival New Brunswick.  At Summerfest in Saint John NB, the boys from the rock lost a close battle 66-59 to New Brunswick and are hoping the lessons have been learned and home town makes a difference.
Rounding out Pool three are Alberta and Prince Edward Island. PEI is a small province but always brings a scrappy group of kids who compete every possession and Alberta is an athletic group who likes to force the tempo on defense, offense and in transition so look for them to come out of this division.
Canadian basketball is definitely on the rise and the motivation of these young athletes is astronomical.  This combined with the realization that the dream is a reality with the recent #1 drafting of Anthony Bennett to the Cleveland Cavaliers these young men and this tournament is going to showcase our future.