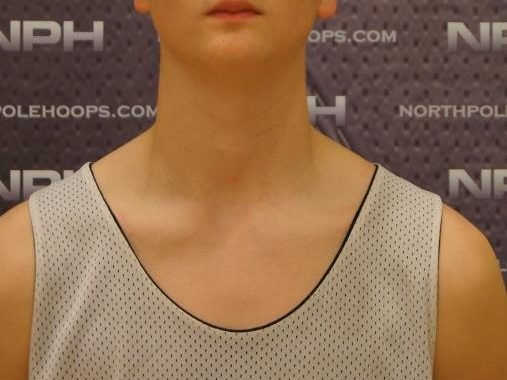 High school
NPH Showcase Circuit
Kyle Rogers, Curtis Mullowney, Matt McVeigh Impress on Day Two of NPH Showcase
Following a day of skill development on Friday, junior high and high school prospects were provided with a chance to showcase their talent in front of recruiters on Saturday in game situations at the NPH Showcase hosted by Mount Allison University.
With the court split in two, players had a chance to continuously watch and participate in games. Additionally, CIS and CCAA coaches took in the action on Saturday. In attendance was 2011-12 AUS Coach of the Year Tim Kendrick and his coaching staff from the UPEI Panthers. Peter Vincent of the UNB-SJ Seawolves and Duane Starratt of the Mount Allison Mounties showed up for the second straight day; they were joined by fellow CCAA head coach Bill Findlay from DAL AC .
The games provided coaches the ability to evaluate players on a first hand basis in order to determine whether or not they'd be a fit in their respective university program. "You're always looking at athleticism and size for our level," commented Kendrick when asked what characteristics a player would need to have in order to be successful in the CIS.
For his program at UPEI, Kendrick was focused on the individual success of the student-athlete both athletically and academically.
"My thing is we have to have the proper attitude, proper commitment to wanting to be a good student as well as a very good basketball player."
The showcase has provided numerous athletes with the ability to connect themselves to university coaches and better skills throughout the weekend. The event prompted interest from prospects as far away as Ontario and Newfoundland. Nate Newbold from Sir Wilfrid Laurier Secondary School in Ottawa made the trip to New Brunswick for the showcase.
Newbold mentioned that he thought it would be a great experience as well as getting some exposure. "You get to see all the [different] talent in Canada," he commented.
Coming from Newfoundland, 6'6 Curtis Mullowney who Tariq Sbiet described as a tough and versatile player, attended the showcase after an urging from his coach at Gonzaga High School.
"The intensity level is a lot higher here than back in Newfoundland," he mentioned. He added that he realized how much more work he'd have to do, noting that he need to get stronger if he wanted to improve his ability to control the style of play down low.
Both Tariq and Elias Sbiet were impressed with several players at the showcase. "Kyle Rogers was one of the point guards that really stood out. His ability to play make, he's very unselfish and extremely quick with the ball in his hands," mentioned Elias.
Both brothers were also impressed with the work of Matt McVeigh throughout Saturday's games. They made a point of noting that many of the 2015 prospects that had attended the last camp were on the right track in terms of their development. "The culture is now set and there seems to be a commitment to improving," commented Elias.
Sunday will be the final day of the showcase but won't be short on excitement. The top players will be selected to take part in a game to show off their talent on the full court, enabling them to provide coaches with an accurate reflection of their skills in a game situation.