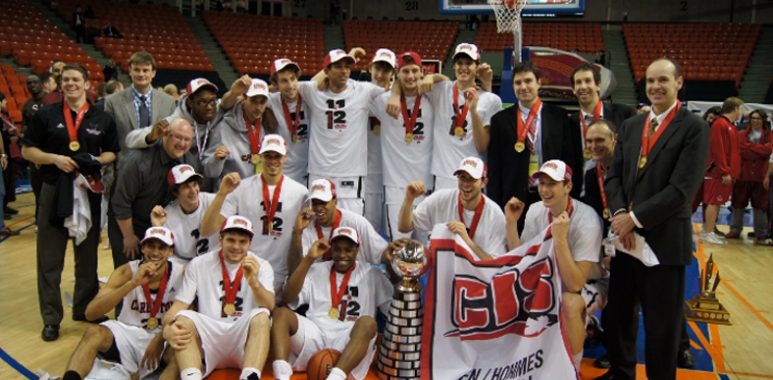 Carleton's Dave Smart, Named U20 Great Britain Head Coach
The Carleton bench boss is fresh off defending the Ravens' CIS national championship, displaying complete dominance at Nationals, in addition to leading his team to a perfect regular season (22-0).
Smart was announced as the new head man for this key development squad by Britain's basketball governing body on the weekend, and the groundwork for this intriguing move was done by University of Calgary Athletic Director Ron Wuotila in his role as GB's High Performance Manager .  Smart Signs With British Basketball 
Wuotila now has secured the talents of Canadian University Basketball's two most successful Men's coaches for Britain's basketball program, with Victoria's Ken Shields set to continue his work with the British Women's Team as they prepare for the London 2012 Olympics.
Other Canadians involved with the Great Britain national program include senior team player, Kyle Johnson (Toronto, ON) and potentially Kiefer Douse (Brampton, ON) who has been considered for the final U20 roster, to be released in the coming weeks.