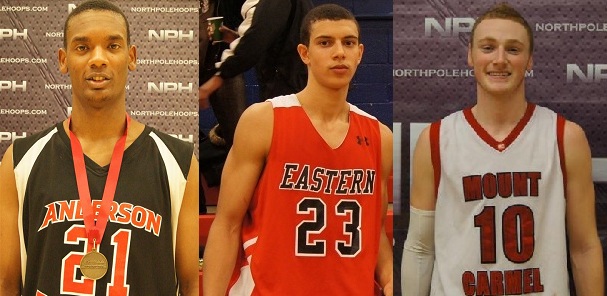 Battle of The Boards Hits Ryerson March 27! Dyshawn Pierre, Ammanuel Diressa, Cassidy Ryan + more!
TORONTO,ON– Each year, as the high school seasons wind down, the Battle of the Boards winds up!
This unique event hosted by Ryerson University brings together a collection of all-star players from each school board who will take the floor for bragging rights toward their region as well as an opportunity to prove themselves among the best in the Greater Toronto Area (GTA).
This year's Battle of the Board's features top-notch senior talent which includes Anderson's Dyshawn Pierre (#4-ranked), Ammanuel Diressa (#25-ranked) of Eastern Commerce, Henry Carr's Tre Boutilier  (#28-ranked), & Ryerson Commit Juwon Grannum of REDA to name a few.
2013 and 2014 prospects that will be in attendance include OFSAA champion Troy Reid-Knight (#38-ranked) along with Cassidy Ryan (Mount Carmel) and Tyrell Bellot Green (Oakwood).
Tuesday, March 27 Schedule @ Ryerson U
3:30 PM – Toronto Catholic vs Peel
5:00 PM- York vs Durham
6:30 PM- CISSA vs NPSAA
7:45-8:15 PM- Skills Competition/ Dunk Off
8:15 PM Toronto vs Hamilton