NPH East Coast Showcase Prospect List Released!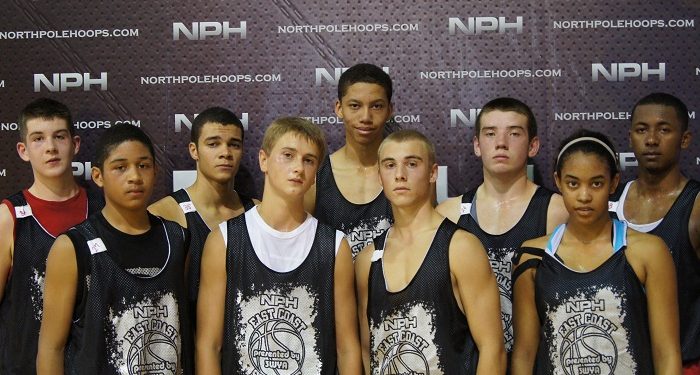 WINDSOR,NS–The moment that the young ballers in Nova Scotia have been waiting for is quickly approaching…the NPH East Coast Showcase begins on March 12 where the following prospects will have an opportunity to showcase their skills in hopes of earning national exposure.
Some are showcase alumni as they have already attended the first East Coast showcase, while others are fresh meat, eager to strut their stuff.
Haven't registered yet? There's still time! REGISTER HERE
The following is the NPH East Coast Showcase prospect list:
***Bold indicates confirmed players***  — those that have confirmed they will be attending.
***Regular font indicates pending registrations***— players that have not yet confirmed their attendance.
This list will be updated throughout the weekend as players continue to confirm. Get ready Nova Scotia, it's GAME TIME!!!
2012/2013
Travis Adams | 2013 | 6'3 | Wing – Metro League All-Star/17U Nova Scotia
Jason Crawley | 2013 | 6'1 | SG 
Jordan Crawley | 2013 | 6'5 | F 
Alex Chisholm | 2013 | 6'4 | W – Top Scorer in Metro League/Metro League All-Star
Finbarr Martin | 2012 | 6'1 | G  – 17U Nova Scotia
Ashton Slawter | 2012 | 6'0 | G – Metro League Defensive MVP
Dequawn Beals | 2012 | 6'3 | SF 
Roemello Gough | 2013 | 6'0 | G 
Davonte Provo | 2013 | 6'0 | PG  – Metro League All-Star/17U Nova Scotia
Martell Arthur | 2013 | 5'11 | SF 
Shawn Lucas | 2012 | 6'0 | SG – Metro League All-Star
Justin Beals | 2012 | 5'10 | G
Jesse Clarke | 2012 | 6'2 | SG
Bradley Johnson | 2012 | 5'9 | PG
Sven Stammberger | 2012 | 6'5 | PF – 17U Nova Scotia
Kyle Rogers | 2013 | 6'1 | PG
Shaik Bundy | 2012 | 6'3 | SF
Myron kobe Willia-williams | 2013 | 6'0 | G – 14U Nova Scotia Development
Ata Avci | 2013 | 6'3 | PF – 16U  Nova Scotia
Marques Simms-Oliver | 2013 | 5'9 | PG – Metro League All-Star
John Lincoln | 2012 | 5'10 | SG
Patrick Morris | 2013 | 5'11 | SG
Lucas Murray | 2013 | 6'1 | PG
2014/2015/2016
Matt Nielsen | 2014 | 6'1 | SF 
Nate Skeete | 2014 | 5'9 | PG ]
Jordan Reid | 2014 |  6'2 | G – NPH East Coast Showcase – All-Star game MVP, 95% Academic
Andrew Beaulieau | 2015 | 5'8 | PG – 15U Nova Scotia Development
Gage Sabean | 2016 | 6'3 | PG | 
Matt McVeigh | 2015 | 5'11 | SG  – 14U Nova Scotia Development
Mark Chisholm | 2015 | 5'8 | PG – 14U Nova Scotia Development
Isaac Berglund | 2014 | 6'1 | F  
Rowan Power | 2016 | 6'2 | SF  – 15U Nova Scotia  Development
Brett Pemperton | 2015 | 6'1 | SF – 14U Nova Scotia Development
Christopher Towle | 2016 | 5'11 | PG – 14U Nova Scotia
Aiden Crowther | 2014 | 6'4 | PF – 15U Nova Scotia Development
Nicholas MacNeill | 2014 | 5'11 | PG 
Kellan Duke | 2014 | 6'3 | PF – 16U Nova Scotia
Dakeyo Downey | 2014 | 6'3 | PF – 15U Nova Scotia
Kai Kraushar | 2015 | 5'11 | G 
Johneil Johnson | 2015 | 5'11 | PG – 15U Nova Scotia
Alfred Burgesson | 2014 | 6'3 | SG
Jacob Wamboldt | 2014 | 6'2 | SF 
Keenan Maccall | 2016 | 6'0 | SG – 14U Nova Scotia
Dakota Clyke-Dixon | 2015 |5'7 | PG – 15U Nova Scotia Development
Myles Spence | 2016 | 5'8 | SG 
Liam Thompson | 2015 | 5'7 | PG – 14U Nova Scotia
Rily Dunlap | 2014 | 6'4 | F – 15U Nova Scotia
Tyler Shaw | 2014 | 5'11 | G – 16U Nova Scotia
Daniel Sule | 2014 | 6'2 | G – 17U Nova Scotia
Will Fiander | 2015 | 5'11 | PG – 14U Nova Scotia
Cainyn Johnson | 2014 | 5'10 | PG
Kalem Beaver | 2014 | 5'8 | SG
Adam Henneberry | 2016 | 6'0 | SF – 14U Nova Scotia
Raheem Johnson | 2015 | 5'8 | PG – 14U Nova Scotia
 Antonio Kostakos | 2016 | 5'7 | SG
Terrence Brooks | 2015 | 5'6 | PG
Brendan Balcom | 2016 | 5'11 | SG
Jordan Carvery | 2015 | 5'8 | SG