Andrew Wiggins Breaking Out, Named Rookie of the Month…Again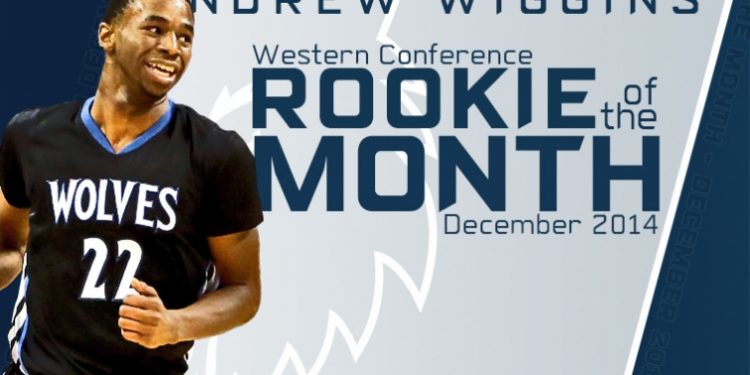 Andrew Wiggins has been named Western Conference rookie of the month for December, the second time he earns this honor.
The Canadian has become the first Timberwolves player to hold this award multiple times.
Wiggins is breaking out, as he has registered six 20-point games in his last seven, a streak that started with Lebron James and Cleveland on December 23.
In December, he averaged 14.6 points, 4.1 rebounds, 1.8 assists on 40% from the field.
He is already off to a hot start in the new year–22.3 points, 6.7 rebounds, 2.7 assists and 2 steals on 49% from the field in the games.
Wiggins' numbers say that the best is yet to come.