Since Facing Lebron, Andrew Wiggins Averaging Season Best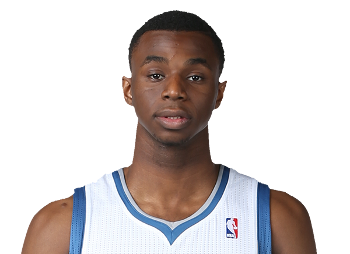 https://www.youtube.com/watch?v=ffXPUfUopXo
Since facing Lebron James and the Cleveland Cavaliers on December 23, where Andrew Wiggins put up 27 points, the rookie has been blossoming, averaging 21.4 PPG in the last five games, including four 20-point games.
Wiggins' recent numbers are the highest they've been all season, during a five-game stretch.
In addition, he is producing with great efficiency, also a season's best–shooting 50.6% from the field in his last five.
Wiggins is coming off a 27-point performance against Sacramento last night.
The Timberwolves will take on Utah Saturday night.
Last Five Games
21.4 PPG, 50.6%
VS Sacramento – 27 points, 9 rebounds, 2 assists, 4 steals (11/22 FG)
VS Utah – 21 points, 5 rebounds (10/19 FG)
VS Golden St – 10 points (3/6 FG)
VS Denver – 22 points, 5 rebounds, 3 assists, 2 steals (8/18 FG)
VS Cleveland – 27 points (9/16 FG)