Evaldas Zabas Signs 1-year Contract in Czech Republic Following Stellar Season in Sweden!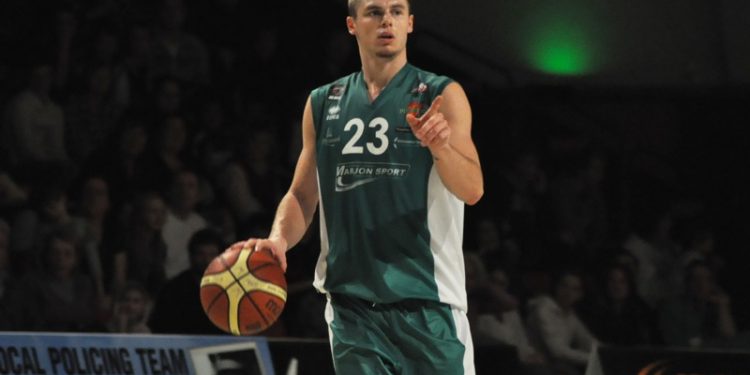 TORONTO--Evaldas Zabas, former St Michael's star has signed one-year contract with BK Pardubice in the Czech Republic. Slan Sports Management announced today.
Zabas, a 6'2" point guard from Mississauga by way of Vilnius, Lithuania, played last season in Sweden's Basketligan, where he was the league's top scorer, averaging 21.9 points per game.
Zabas attended St. Michael's College School in Toronto before finishing high school at Canada Basketball's National Elite Development Academy (NEDA).  He went on to play professionally at the age of 19, playing in Germany and England, before finally making his way to Sweden and now the Czech Republic.
"I am truly honored and excited to be coming to the Czech Republic to play for BK Pardubice," said Zabas. "I promise to the Pardubice fans and organization that I will work as hard as I can to help the club win in any way possible."
Besides being last year's scoring champion in Sweden, Zabas was sixth in the league in assists with 4.6, and fourth in the league in efficiency.
BK Pardubice finished last season in fourth place in the Czech regular season, while also making it to the second round in the EuroChallenge league.
"Evaldas is a player, who plays with great energy," said BK Pardubice Head Coach, Jan Slowiak. "He is always trying to get his teammates involved, but can also take on the scoring responsibility on his own."
For more information and individual box scores for Evaldas throughout the season, visit http://slansportsmanagement.com/evaldas-zabas.