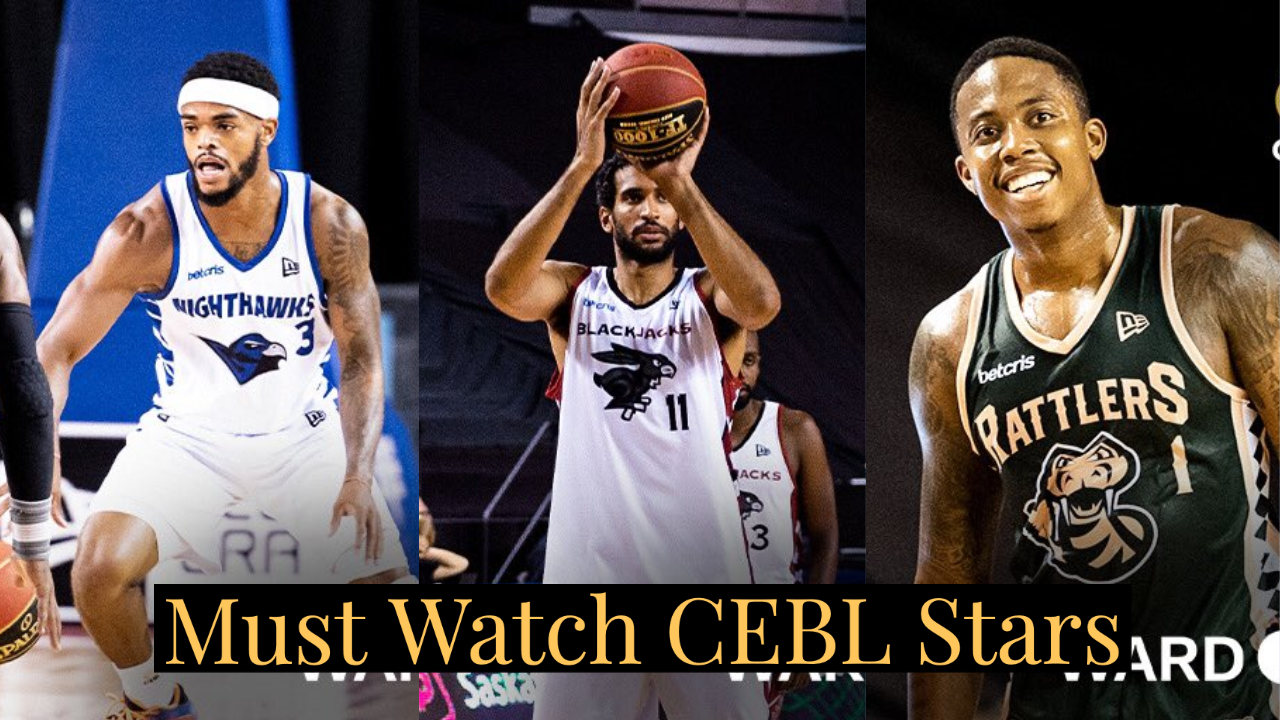 CEBL SUMMER SERIES- HOW FIVE U SPORTS ALUMNI COULD IMPACT THE LEAGUE'S PLAYOFF PICTURE
As the round robin games come to a close early this week, playoff basketball is already in the air in St. Catharines. It's been an incredibly exciting Summer Series so far but as the games get tighter, which players will be most important? Here are five U SPORTS alumni who will figure large in their team's quest for the CEBL Summer Series Championship.
Edmonton Stingers- Jordan Baker (Alberta Golden Bears)
WHAT A WAY TO WIN THE GAME 💪

Jordan Baker does it again to get the @ED_Stingers the Elam Ender pic.twitter.com/K8aSAquItH

— CBC Sports (@cbcsports) August 1, 2020
After carrying the Alberta Golden Bears for years it only makes sense that Jordan Baker would step up and help carry Alberta's professional team as well. Baker is the Edmonton Stinger's leading rebounder, grabbing over nine a game, while also being fourth on the team in scoring with 13.9 points per game. His contributions aren't just limited to the box score though, Baker has been the heart and soul of the Stingers' potential title run thus far. Heading into the final week of the Summer Series, Edmonton is in prime position to head back west, CEBL Summer Series trophy in hand. If they can find a way to finish the job, there's no doubt the pride of the University Alberta will figure large on both ends of the court.
Guelph Nighthawks- Myles Charvis (Ryerson Rams)
"It's only going to get bigger and better"@CEBLeague giving Myles Charvis balance between pro basketball dream and family life as a young single father: https://t.co/7Ps2j5ok60 @GNighthawks pic.twitter.com/h6KCggI3wq

— CBC Sports (@cbcsports) July 29, 2020
In just his second season as a pro, Myles Charvis is having an outstanding Summer Series for Guelph. One of the most impressive things he's contributed is his consistent work on the defensive end which coupled with a refined offensive game is something special for such a young pro. Charvis' shot has wavered at times but the Ryerson alumni is leading the Nighthawks in assists while providing his usual consistent, competitive edge. The Nighthawks will need him to find his jump shot in order to make a championship push but regardless, 2020 has been another outstanding step forward for a player who has an obviously bright future in this league.
Hamilton Honey Badgers- Owen Klassen (Acadia Axemen)
Hamilton Honey Badgers Guard Duane Notice serves up a tasty alley-oop to Owen Klassen against the Guelph Nighthawks.#CEBL pic.twitter.com/OefKVI7RiZ

— BasketballBuzz.ca 🇨🇦🏀🍁 (@basketballbuzz) July 27, 2020
Acadia legend Owen Klassen has stepped into the CEBL and made an immediate impact this summer. The six-year pro provides an important veteran presence for a young Honey Badgers team. He's a workman, and his 10 points and seven rebounds per game along with solid defence has helped Hamilton remain competitive every time they take the floor. Klassen is the type of player that knows how to play his role and help his team win, something that'll be incredibly important for a Honey Badger team that sit right in the middle of the pack heading into the final week of the Summer Series.
Ottawa BlackJacks- Thomas Scrubb (Carleton Ravens)
Ottawa #BlackJacks Thomas Scrubb dunks on Edmonton #Stingers Xavier Moon.#CEBL pic.twitter.com/9deNZQsSxm

— BasketballBuzz.ca 🇨🇦🏀🍁 (@basketballbuzz) July 28, 2020
Exactly no one is surprised that Thomas Scrubb has stepped in and looked dominant in the CEBL. Even with the loss of his brother Philip (who left the team to head back to Europe for the French professional season), Thomas has remained a consistent contributor for the expansion BlackJacks. His 15.5 points and 8.3 rebounds per game lead the team and he's led the team on both ends as well with a consistent tenacity on defence. For Ottawa to break out of the middle of the pack and make a run at the title, it'll likely be behind more strong play from Scrubb. For a player who's not exactly new to a tournament style, winner take all experience, he and the BlackJacks should feel right at home despite being an expansion team that got off to a slow start.
Saskatchewan Rattlers- Rashawn Browne (Manitoba Bisons)
Saskatchewan Rattlers Guard Rashawn Browne puts Fraser Valley's Cameron Forte on skates drills the the 3⃣ triple.#CEBL pic.twitter.com/cgQlZIy3xz

— BasketballBuzz.ca 🇨🇦🏀🍁 (@basketballbuzz) July 29, 2020
Rashawn Browne is the only player on this list that played U SPORTS basketball this past season. That being said, the first-year pro from the University of Manitoba has looked like anything but a rookie in his first taste of pro basketball. Browne has been the key sparkplug off the bench for the defending champions and has even helped close some games. His 10 points per game is fourth on the team while his almost four assists leads the club. If the Rattlers are going to repeat then Browne will likely be a key part of it. He may be a rookie but his ability to get a bucket when things get tough is like that of a long-time veteran.