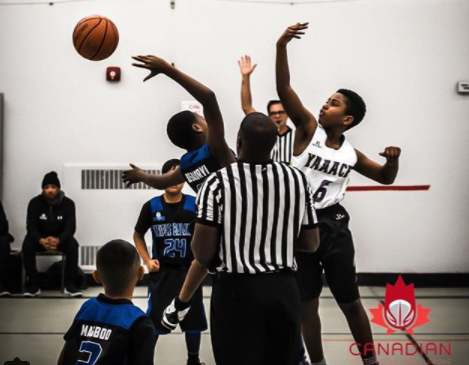 CYBL Preview — Hot Match Ups this Weekend…All-Star Game Looming
The CYBL Grade seven and eight division approaches its third session of the season with some hot match ups lined up, this weekend Jan 20-21.
The league, in its fifth year, provides a platform for youth basketball across the province.
"When you attend CYBL events, the gyms are packed with children, parents, families and other community members. The competition is extremely high which is phenomenal for development, while youth are competing to win a championship," stated league commissioner Shane James.
NPH National Scout Elias Sbiet will be in attendance at Durham College all weekend, evaluating a new wave of talent.
"There's a huge collection of young prospects we have yet to evaluate–seeing these kids for the first time is one of the most gratifying parts of this job."
These athletes will continue to be evaluated throughout the CYBL season, followed by the NPH Showcase circuit this spring and summer.
"We've been witnessing and reporting on the progress of Canadian basketball talent for over a decade; there is nothing more beautiful than a front court seat to the growth of student-athletes pursuing their dreams."
Will be at @CYBLnews this weekend to learn about a collection of talent that will make their way in range of National radar. We'll see what these young bucks got.

— Elias Sbiet (@elias_sbiet) January 19, 2018
Saturday Hot Match Ups
–
12 PM Triple Balance VS NBA Collective
12 PM Toronto City Elite VS YAAACE
1:20 PM Triple Balance VS CIA Bounce
2:40 PM CIA Bounce VS Brampton Warriors
5:20 PM Northern Kings VS Milton Stags
5:20 PM Triple Balance VS YAAACE
All-Star Game Jan 27-28
–
The CYBL All-Star festivities are right around the corner! This event has become a spectacle–a game that young talent looks forward to every year, featuring all the bells and whistles.
https://www.instagram.com/p/BdMH_MEFtjP/?taken-by=cyblnews