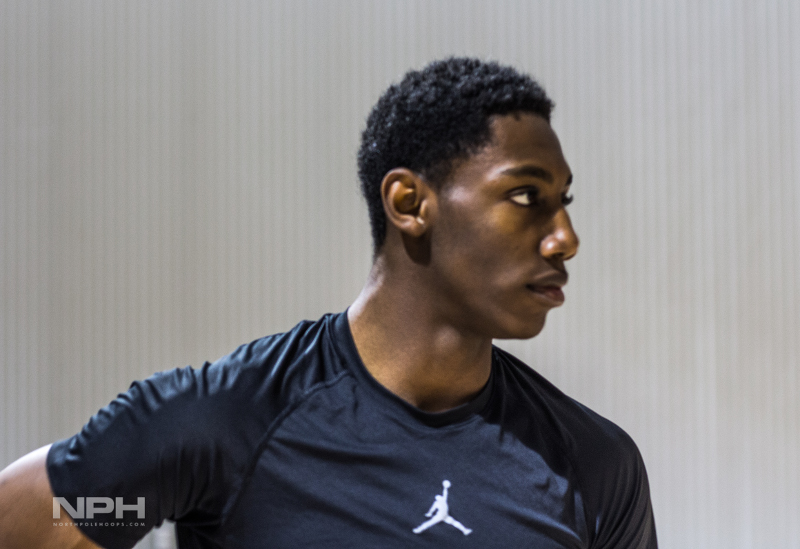 Rowan Barrett Jr. Will Not Play EYBL LA
During the third session of Nike EYBL play in Georgia, Rowan Barret Jr. was nothing short of stellar. RBJ made plays that left the crowd and scouts in awe. There were packed bleachers and rows of cameramen that had stood by to take in the one man show, with a ring of more fans circling the court.
Among the crowd of people, towered Michael Porter Jr. a Missouri commit and projected 1st overall pick in the 2018 NBA Draft.
Next weekend in California that sense of excitement will be absent as the young superstar writes exams at Montverde Academy in Florida.
The UPlay Canada squad will look to Tyrese Samuel to take on the offensive load and help carry them to some wins.
RJ's last few performances were oozing with NBA moves that could not be guarded. In many cases and on several possessions, he forced the opposition to double team him, and in some cases send a third as help…video coming soon.
Meanwhile, in my head, a vivid replay of a scene from Gladiator kept popping up as a reflection of what was taking place on the court in front of me. In this case, RJ Barrett taking the role of Russell Crowe.
"Are you not entertained? Are you not entertained? Is this not why you are here?"
Rowan Barrett Jr. is the type of player that comes once a decade. The pro skills displayed over the course of the high school season at Montverde Academy and most recently during the EYBL sessions in Indiana and Atlanta should be a good indicator of future pro stock and NBA projection.
With a likely reclassification to the 2018 class he would secure the number one spot and equally likely, number one spot in the 2019 Draft.