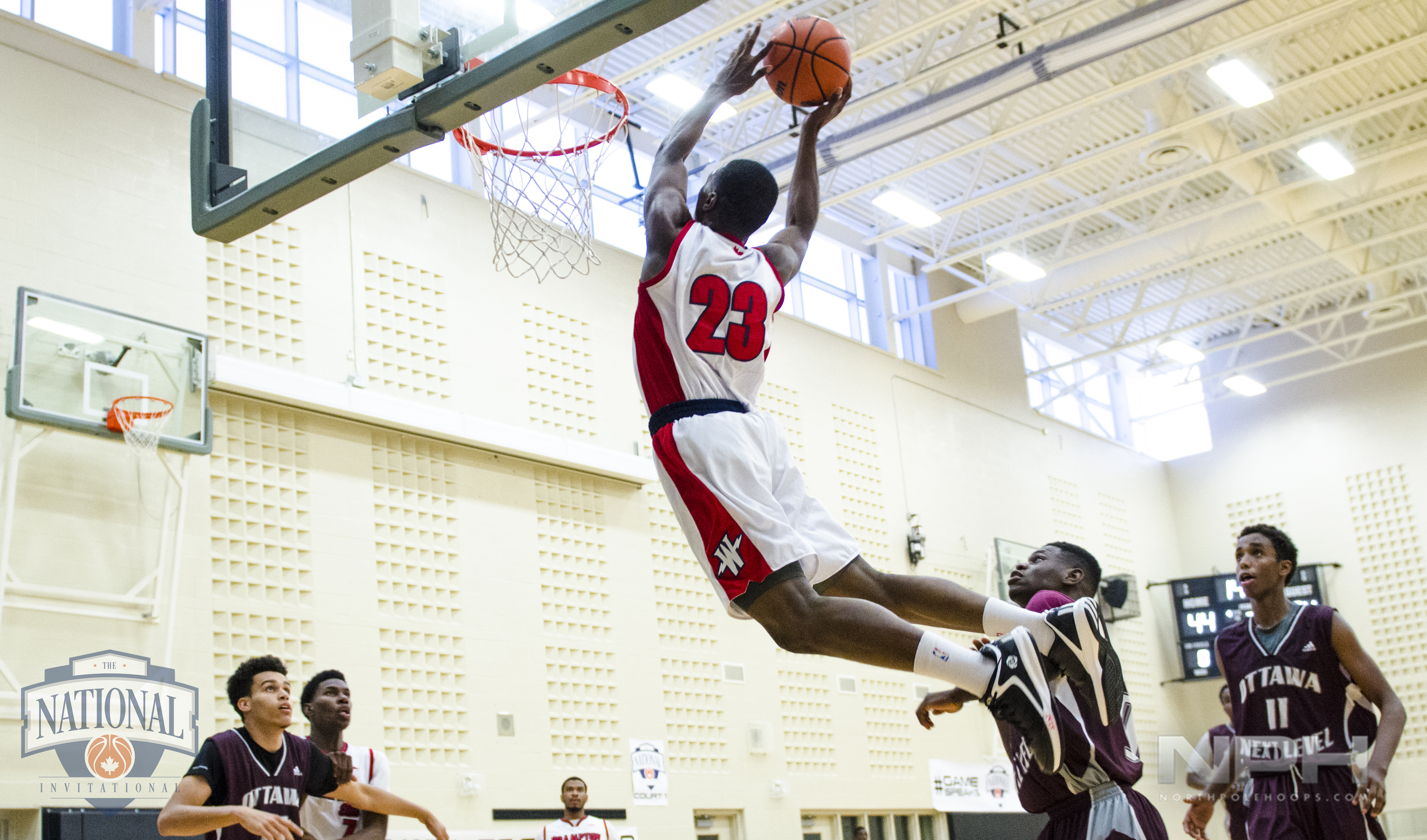 Brampton Warriors Making Noise @ CNIT! Uncommitted D1 & JUCO Prospects!
It takes more than just talent to win at a high level.
Team chemistry, ball movement and selfless basketball gets it done at the end of the day, at all levels, from high school to the NBA. (See Cleveland VS Golden St).
At the Canadian National Invitational Tournament [CNIT] the same has been true, with the Brampton Warriors distinguishing themselves in this regard.
The Brampton Warriors 17U (4-0) have defeated highly touted Canada Elite, Waterloo Wolverines, Hoops Canada & Ottawa Next Level.
This group has been together their entire careers, and the CNIT is their last tournament they play together before the next level.
"It's this simple. For this last run, we've been together, I can't tell you how many years; quite honestly, for us, we are talented, but we have guys that play for each other," explained Brampton Head Coach Leon Archer.
This squad is loaded with NCAA D1 & JUCO level talent, starting with the TOP uncommitted prospect in the country Alonzo Walker–(NPH Top-10 ranked) Get this coaches…he does not currently hold ANY NCAA offers (Hint: Jump on it).
Then we have SLEEPER PROSPECT 6'8 Kalil Langston – A student & NCAA qualifier; we are still learning more about this one, as a first time look, but he has been producing at a high level for coach Archer.
6'2 gifted athlete and scorer Devonte Bandoo (also an NCAA qualifier) is also still on the board.
Ty-Stewart-Nelson would be a high level CIS recruit / NCAA DII.
JUCO Prospects
Norville Clayton
CJ Bennett
Marcus Bonnick
Lamar Copeland
As a team, Brampton haven to have all the piece to take home the first ever CNIT title.
"If they play together the right way, they will be fine"
Question still remains – who will be crowned National champion? Canada will find out today.
#GameSpeaks #CNIT